Sacrificial anodes installed in 39 monopile structures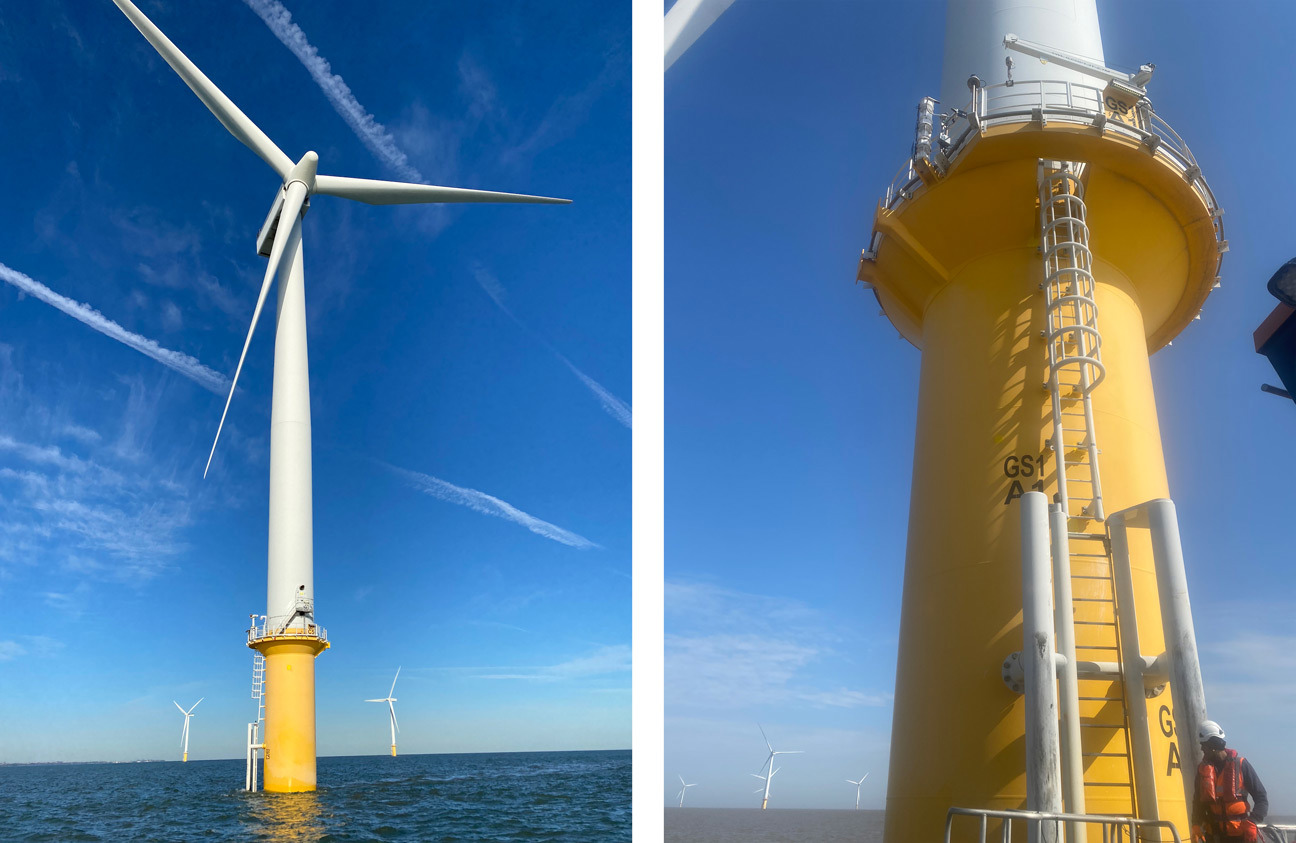 Internal anode retrofits on 39 wind monopiles
Deepwater EU were chosen to provide a cathodic protection system to protect the inside of 38 monopiles for the Gunfleet Sands offshore wind farm, and a CP system for a single monopile in the Lincs wind farm north of there. The retrofitted Gunfleet Sands structures are located about 7km east of the Clacton-on-Sea coast. The operator also required an anode monitoring system for the Lincs monopile and six more were installed in specific Gunfleet Sands monopiles.
The sacrificial anode solution utilises aluminium anodes cast onto a threaded steel insert with a lifting eye welded to one end that includes a continuity connection. The spacing is designed to provide an even spread of cathodic protection current throughout the monopile.
The anode cables were routed through the lower platform and airtight platform into a cable transit supplied by the installation contractor and terminated in the anode layer junction box. Each cable is terminated on a bus bar so that every anode from a layer is connected to a common point. The number and configurations of anode layer junction boxes are determined by the anode arrangements of each location, and these are then connected to the anode resistance control and monitoring box which contains a manually adjustable in-line resistor to enable anode layer current to be controlled.
Each layer also has an in-line shunt for monitoring anode current. Anode layer voltage is also monitored. For the locations specified, the monitoring points are connected to an anode-monitoring box to enable remote monitoring (without control) and interfacing with the operator's control and monitoring systems, complete with local display of anode layer current and potentials.
CP potential is monitored using reference electrodes, with zinc reference cells installed at the lowest elevations, with silver/silver chloride reference cells farther up the monopile as required depending upon water depth.
No related download nodes