Cathodic protection modeling
Quick, cost-effective and accurate predictive modeling
Deepwater offers FEM/BEM computer modeling of cathodic protection design to help verify a system's potential distribution and lifetime, evaluate special-case scenarios, determine a structure's remaining CP capacity before retrofitting, optimizing a retrofit solution and aiding and optimizing inspection planning. By offering computer modeling along with cathodic protection system design, review and verification, Deepwater provides a quicker, more accurate and less costly alternative to using outsourced vendors for this service.
Key points
Expert team: Our team of modeling experts are supported by Ph.D-level electrochemists, CP specialists with collectively dozens of years of offshore measurement and Deepwater's data from hundreds of subsea inspections.
Better predictions: Predictive modeling enables our engineers to analyze what-if scenarios concerning coating breakdown, loss of anodes and other structure-threatening possibilities. We can also make more exact predictions on anode consumption and end-of-life scenarios.
User-friendly: Utilizing 3-D structural software with a user-friendly interface makes modeling significantly more efficient. With our live link to CP software, we can easily import or generate structural geometry for our models. For even greater efficiency, we've established a library of in-house retrofit and CP options.
Optimized designs: Modeling allows optimization of CP retrofit anode distributions, GACP and ICCP hybrid systems and sled designs that minimize anode current interferences.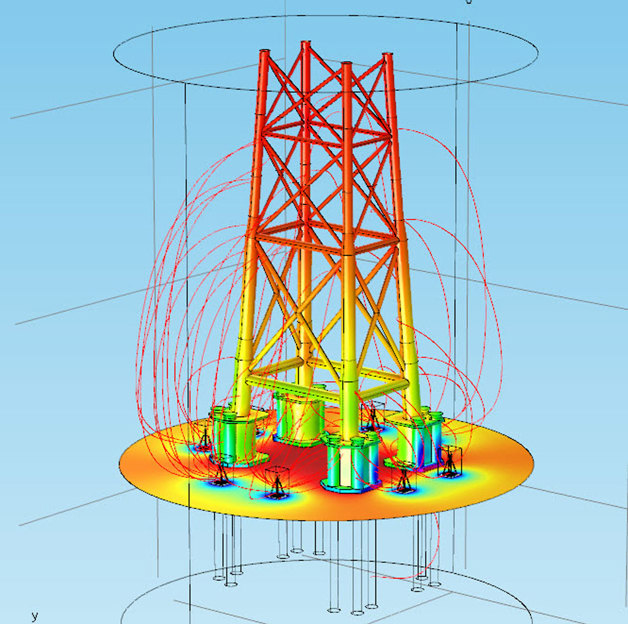 No related download nodes