Project Review: Australian drill stack monitoring

After an initial CP survey on the Osprey Semi-Submersible, continuity readings on the BOP, Deepwater recommended installing the Recap Data logger to help determine the cause of corrosion found on the unit.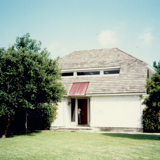 Deepwater turns 30

Deepwater began in September of 1986, headquartered in a spare bedroom in founder Jim Britton's home. Over thirty years, the changes have been astounding. Here's a brief look at how offshore corrosion control has evolved over the years.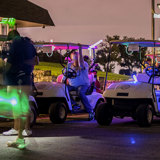 I-Rod's Night Golf Tournament 2015

Thanks to everyone who came out swinging at our Fourth Annual I-Rod Night Golf event on Friday, November 6, 2015. Despite some threatening skies, a week's postponement (and a few determined mosquitos), it went off amazingly well.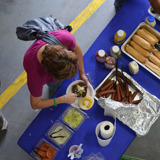 Deepwater's 2014 crawfish boil
Sub-header goes here - it's only visible on the new news listing template

In 2014, Deepwater's 11th annual pre-Offshore Technology Conference crawfish boil served a dual purpose: As the traditional meal for thanking friends and customers for a great year, and as a way for most of them to have their first look at the new, larger facilities where our headquarters are now located.


Deepwater hosts I-Rod night golf tournament

At various times throughout history there have been those among us willing to attempt endeavors most would never have dreamt of. Circumnavigating the globe? Heavier-than-air flight?...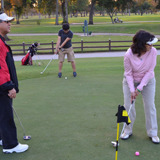 Deepwater expands into Norway

Deepwater Corrosion Services, Inc., the Houston, Texas based offshore corrosion specialist, is pleased to announce that it has formed Deepwater Norway AS with local Norwegian partner Svenn Magne Wigen. The new company will further enhance Deepwater's presence in the North Sea market.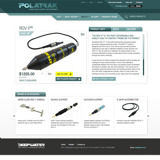 Polatrak debuts new e-commerce website

Polatrak now offers all of its industry-standard corrosion probes and accessories for sale on an all-new, user-friendly e-commerce website at polatrak.stoprust.com.


New faces at Deepwater

We'd like to welcome aboard the talented and experienced people who've recently joined the growing Deepwater family. Here's a look at Deepwater's newest faces, including a special welcome to our new team members in the UK.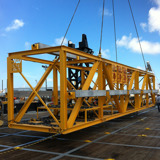 Deepwater installs RetroPod XL in the Gulf of Mexico

Deepwater Corrosion Services, Inc. provided a cathodic protection (CP) system for the Olympus TLP's wellheads and permanent guide bases (PGBs) installed in the Mississippi Canyon in the Gulf of Mexico (24 total PGBs). The RetroPod XL is an anode sled that was deployed from Oceaneering's ROV support vessel, the Ocean Alliance, and installed on the seabed in approximately 3,000 feet of water. This cathodic protection system, in conjunction with the existing PGB anodes, is designed to provide protection for 45 years.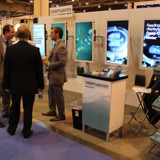 Deepwater exhibits at the 2013 Offshore Technology Conference

The Offshore Technology Conference did it again. Somehow, the gigantic annual show managed to increase its attendance level to a 30-year high of 104,800, a 17% gain over last year's 89,400. It was, as one attendee commented, "like a shopping mall at Christmas." The faithful turned out in droves to gawk at 2,728 companies from 40 countries. Already bursting at the seams, OTC managed to shoehorn 244 more exhibitors into Reliant Park this year than last.