PIpeline Anode Retrofit
RETROFIT ANODE SYSTEMS TO EXTEND THE LIFE OF AGING OFFSHORE PIPELINES
Replacing anodes on pipelines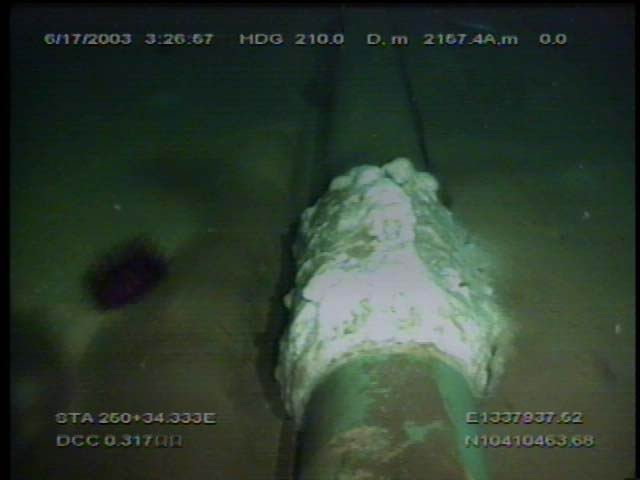 REPLACING BRACELET ANODES

Bracelet anode designs for new pipelines often last 30 to 35 years. After these initial anodes deplete, new anode material must be reliably connected to the pipeline, which is often done via ROV.
There is no way to replace bracelet anodes once a pipeline is on-bottom. Retrofit technology has an excellent track record of clamps that connect new anode material for 15-to-20-year life extensions.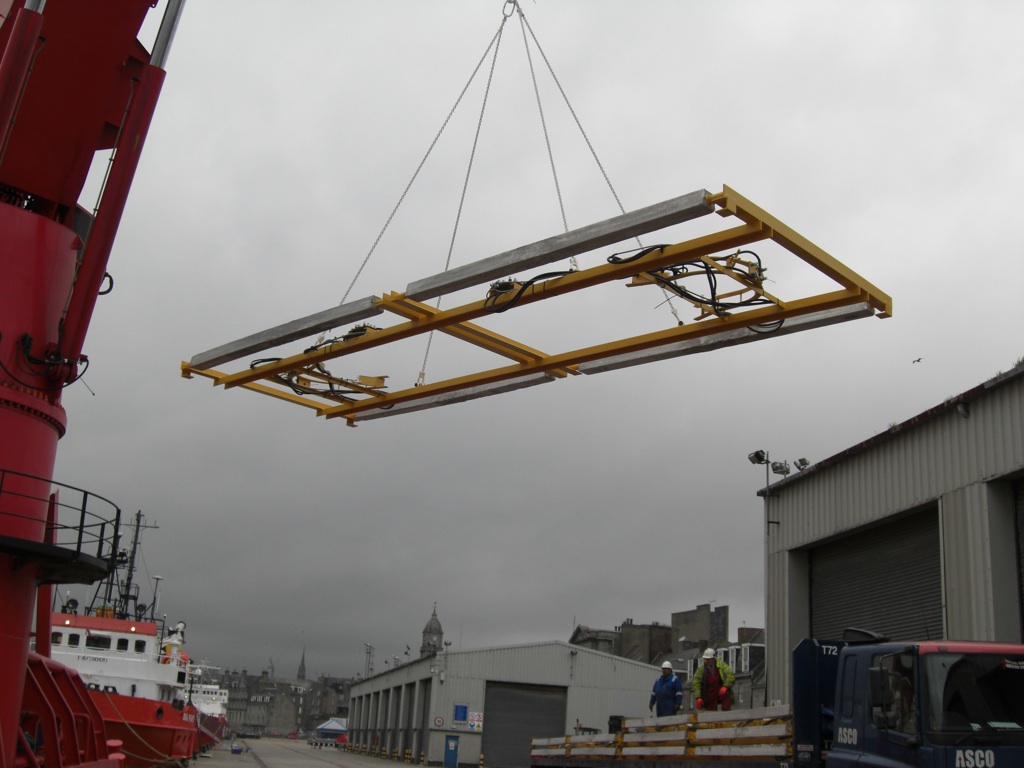 RETROFIT ANODE SLEDS
Anode material used in a pipeline retrofit is identical to the chemical composition used in the original anodes. However, replacement anode sleds contain more material. In most cases depending on the design, they only have to be placed every few kilometers. The electrical connection to the pipeline is critical when attaching new anodes. Deepwater developed the RetroClamp to allow divers or ROVs to quickly attach new anode sleds.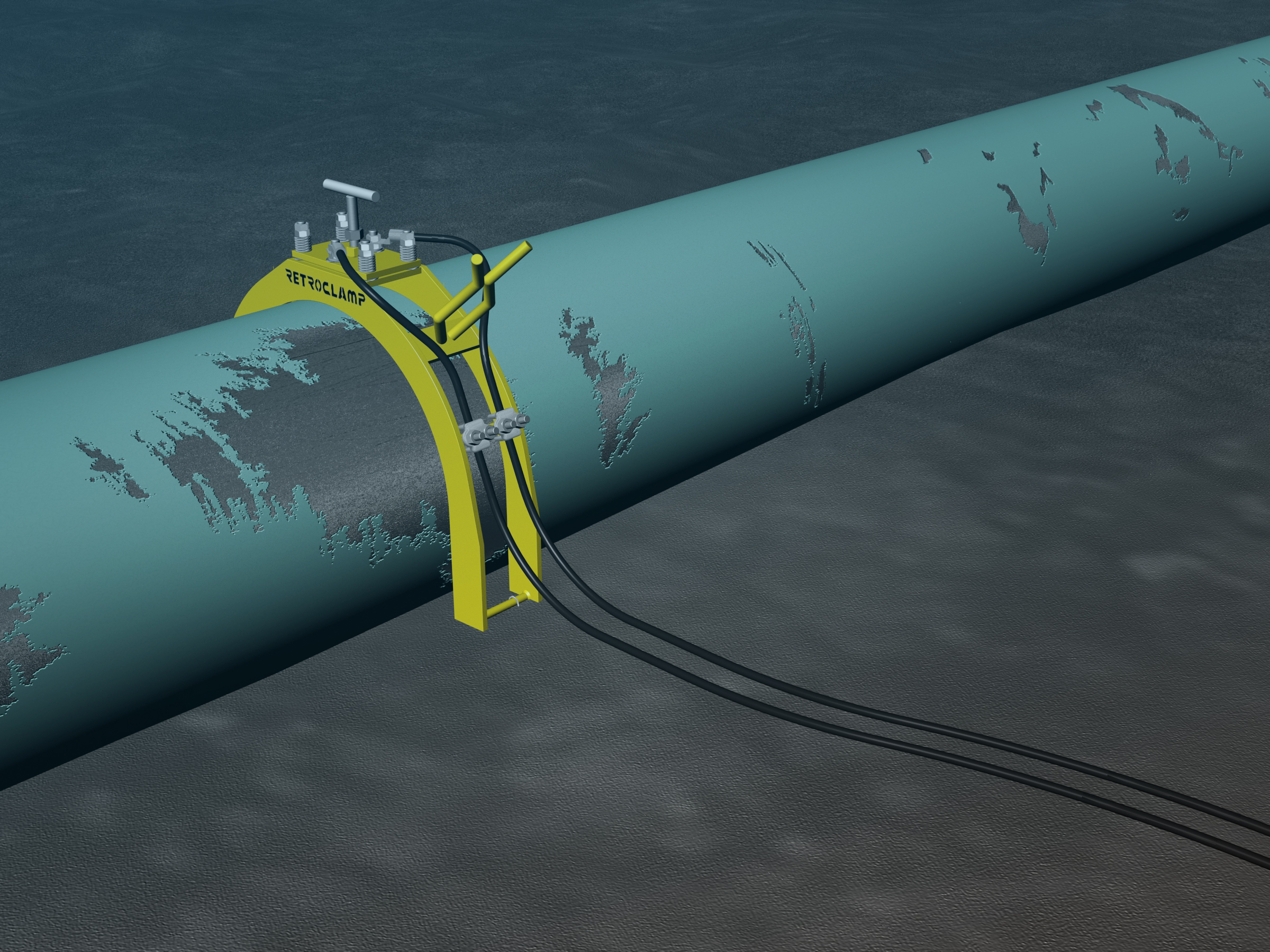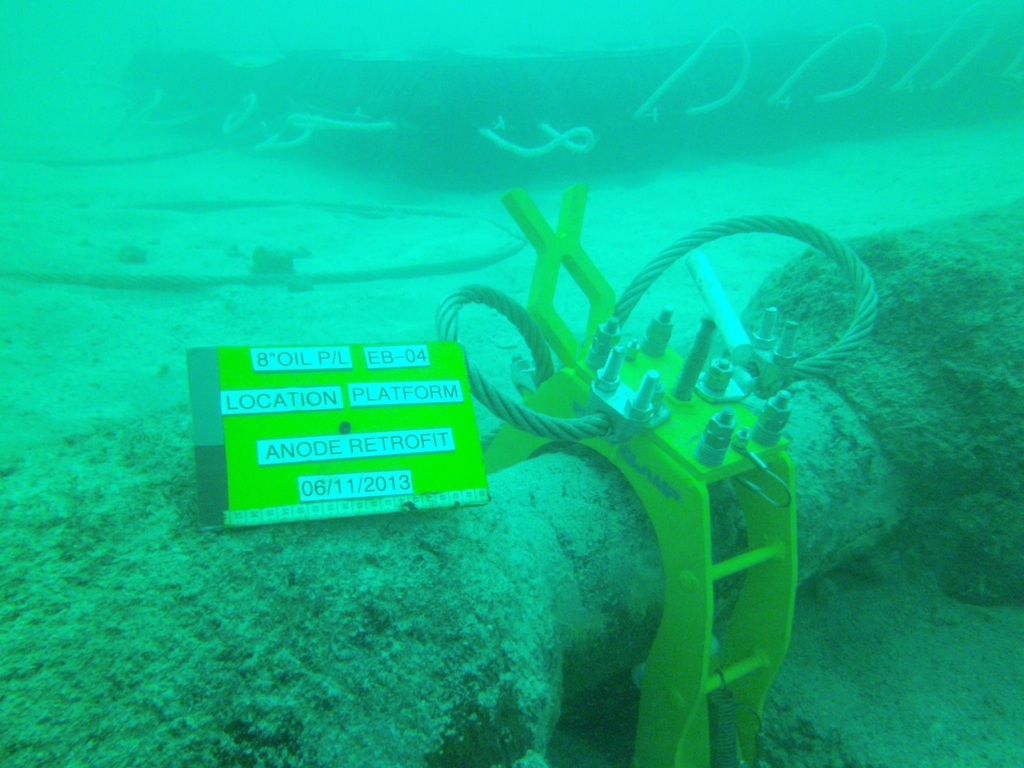 No related download nodes