Subsea corrosion survey
Corrosion and visual / structural inspection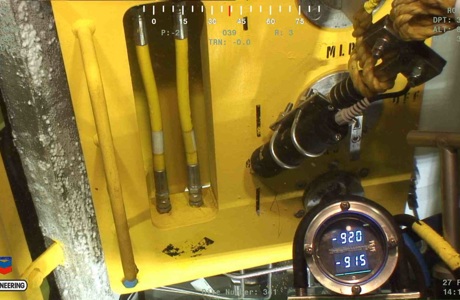 Deepwater has developed unique equipment and software to ensure accurate, rapid survey results.
Deepwater has crews and survey equipment that specifically oversee and process data collected during an ROV survey. Our technicians have the unique knowledge and experience to ensure that equipment operates smoothly and the CP data collected is accurate.  
Whether for a pipeline survey or a complete deep-water field, each member of our inspection team has been trained on how to install ROV equipment and record meaningful data in the field.  
Reporting accurate results in a timely manner requires quality equipment and a survey system designed to eliminate delays in processing information. Deepwater's proprietary software system (RUSS) allows real-time reporting as the survey progresses. After a short on-shore review, reports can be delivered immediately.