Tip-contact or proximity cathodic protection probe for divers and ROVs
The Polatrak® ROV II™ is the world's best-selling, general-purpose tip-contact cathodic-protection probe.
The ROV II™ probe is designed with ROV use in mind, but can also be held by divers. Depending on the type of cathodic-protection survey required, the ROV II™ can be used as a "stabbing" tip-contact probe or as a proximity electrode by using a surface ground wire (usually accessed through the diver's umbilical).
Key design points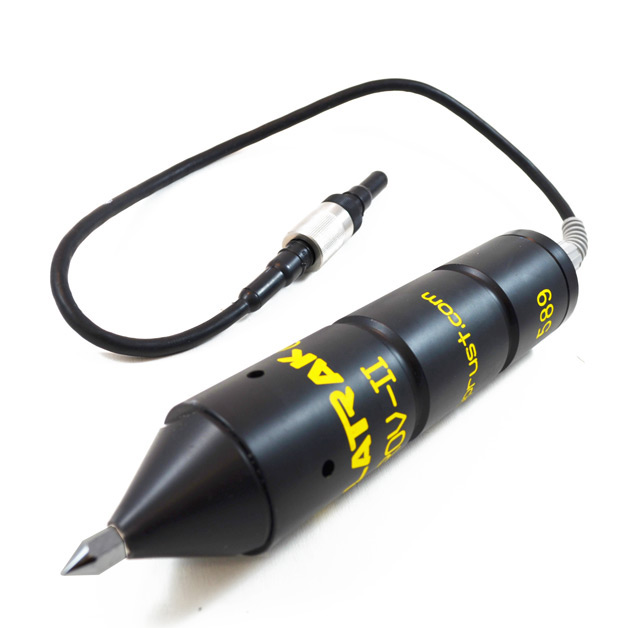 SUBSEA READOUT
The ROV II™ can be connected to the Deep C Meter™ readout to provide digital data subsea and via RS232.
TWIN ELECTRODES
Dual readings allow the ROV operator to check calibration in real time. If one goes bad, the survey can be completed using the remaining element. 
RUGGED BUILD
The ROV II™ is field-serviceable, with replaceable plug-in electrode elements and interchangeable components. No battery required. 
SOFTWARE
When combined with the Deep C Meter™, all measurements are logged by the survey software.
Kit Components
ROV II KIT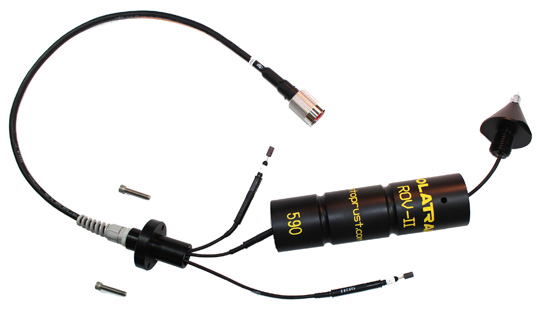 DEEP C METER KIT