There is no design code for anode retrofit
Unlike designing anode systems for new platforms, a retrofit designer must consider the state of the remaining cathodic protection. Often, this data is not available and the designer must make assumptions based on past experience. This is where Deepwater's engineers have a big advantage, as they've retrofit new anodes on more fixed platforms worldwide than anyone else.
One-for-one anode replacement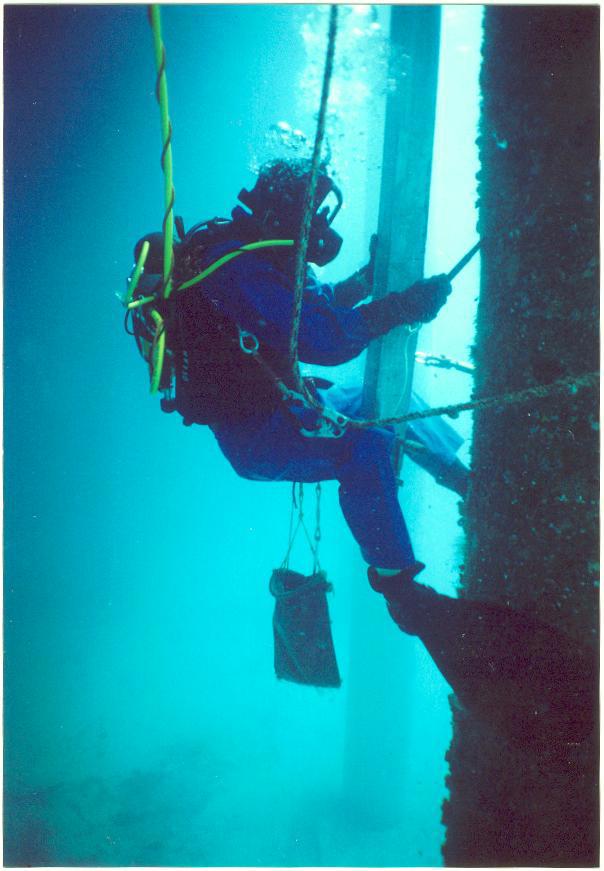 Diver welding on a new anode
Underwater welding
Early methods of replacing consumed anodes involved a one-for-one replacement using underwater welding. This method is extremely expensive, so it wasn't long before operators sought more economical methods.
Dual anode clamp-ons
Rather than welding, divers can bolt anodes to structural members and electrically connect the anode to the structure using a contact screw.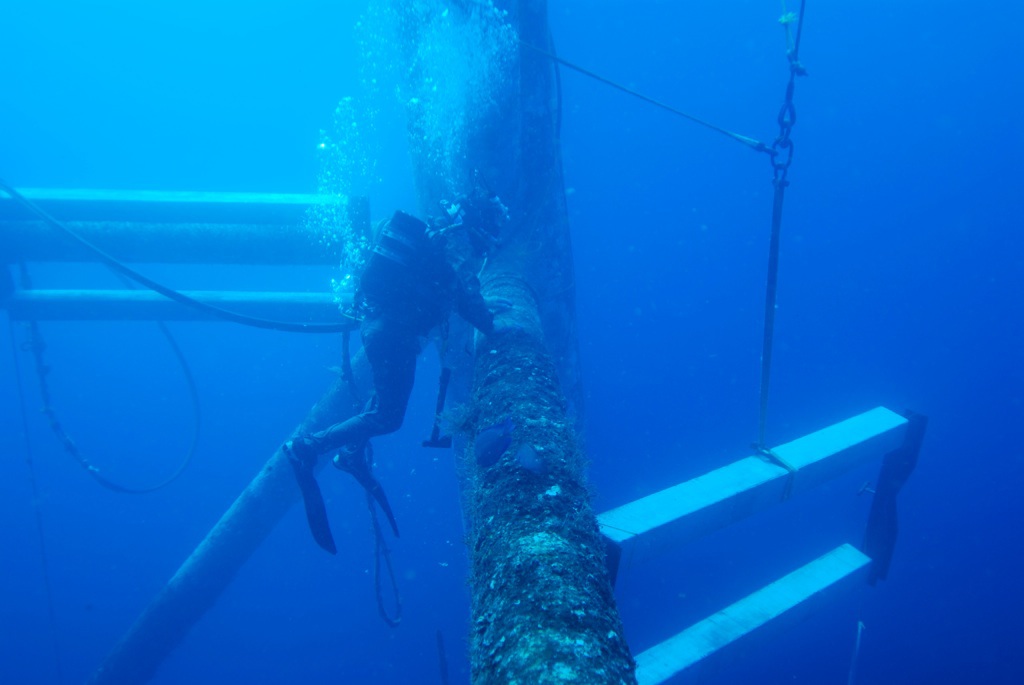 Diver bolting on a dual anode
Retrofit anode systems for platforms
No related download nodes