High-strength adhesive for securing I-Rod® material to concrete and steel pipe supports
I-Rod® Adhesive™ provides a strong, permanent bond between I-Rod® strips and pipe supports
I-Rod® Adhesive™ is designed to securely anchor strips of I-Rod® in situations where drilling and bolting would be difficult. It's a great solution for using I-Rod® on solid concrete supports that can't be fitted with U-bolts, or for locations where drilling through metal is restricted or would require a hot work permit.
Adhesive features
Drying time
Working time is around seven minutes at 22ºC, and full strength is achieved after 72 hours.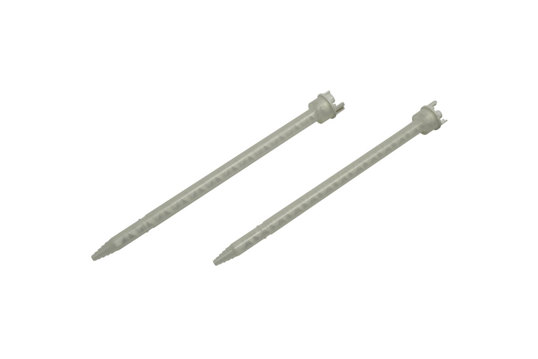 Nozzles
We also offer heavy-duty disposable nozzles for use with the required 1:1 mix ratio applicator gun.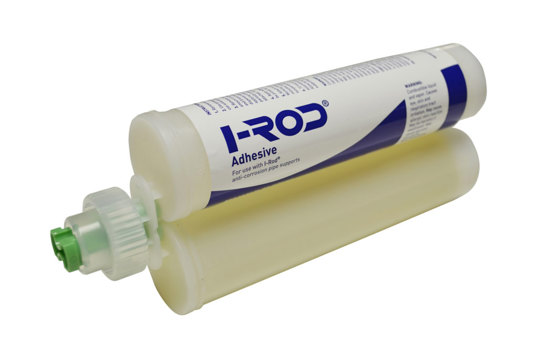 Cartridges
Each dual cartridge contains 13.5 fl. oz. (400 ml) of I-Rod® Adhesive™.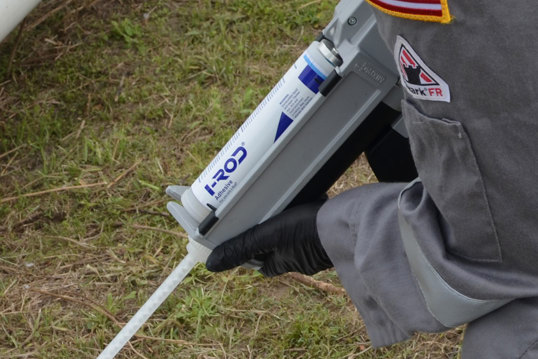 A strong bond
I-Rod® Adhesive™ provides an extremely strong bond between I-Rod's tough thermoplastic material and the steel or concrete surfaces that support it.
Cartridge coverage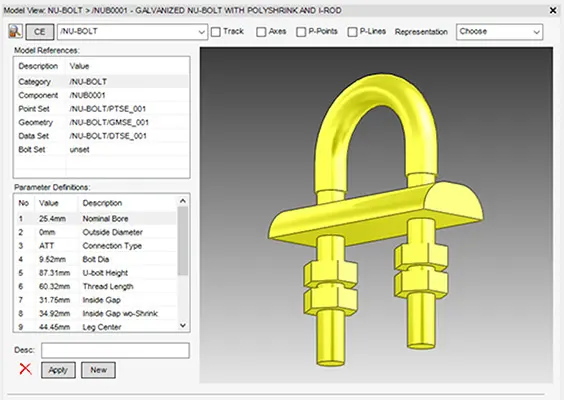 Download Nu-Bolt® 3-D CAD models
Download free CAD models of Nu-Bolt® assemblies for use in designing your next project. Hundreds of files in the most popular CAD formats are available.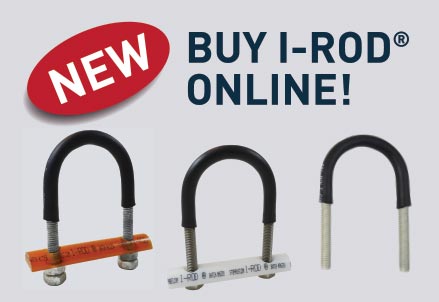 The I-Rod® online store is now open for business
The full line of I-Rod® products and accessories are now available at our new e-commerce site at I-Rod.com. All of our I-Rod® offerings, specs and downloads can be found in one place, along with convenient online ordering in the US and UK, with other regions coming soon.
No related download nodes