Corrosion Laboratory Services
Deepwater's laboratory facilities, which are invaluable in our own ongoing product development and R&D efforts, enable us to offer corrosion testing services.
Deepwater's corrosion testing facility is great for small-scale corrosion and mechanical testing. The lab features a number of pH, Do, temperature and conductivity monitored open saltwater tanks (300, 1,200 and 4,000 gallons) for testing and training purposes, a unique high-pressure electrochemistry suite capable of simulating the effect of ocean depth and pressure on the kinetics of corrosion, with an in-situ camera and sophisticated potentiostat and an operating volume of 5 gallons. Benchtop corrosion experiments are also available for work in small volumes around 1 L, with high precision temperature control, dynamic, A/C and steady state electrode techniques.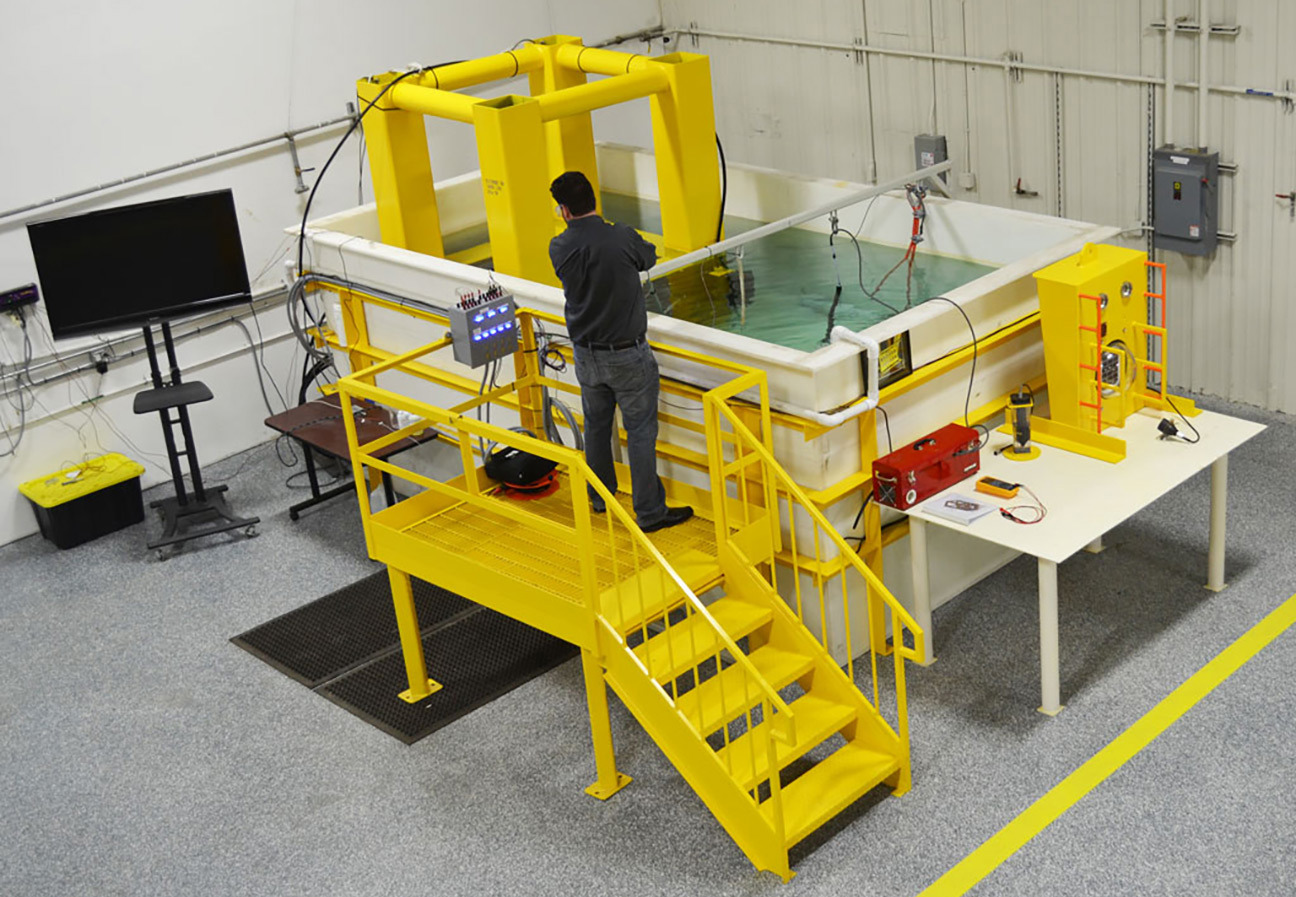 Deepwater's staff of engineers and scientists are prepared to design and carry out high-value corrosion experiments of large and small scope. Our laboratory brings together a team of Ph.D. scientists and offshore engineering experience with a suite of instruments and practical know-how capable of solving any subsea corrosion issue.
Two indoor seawater test tanks (1,200 gallons and 4,000 gallons), outdoor test tanks (1,200 gallons and 300 gallons), pressure test chamber; potentiostats; 20 channels of long-term data logging; tensile tester; one-ton crane, CP probes, meters, rectifiers and a 3D printer for rapid prototype production.
Our laboratory staff of corrosion experts includes materials scientists, corrosion engineers and mechanical engineers. Our capabilities increase as new equipment is continually added.
Deepwater offers corrosion measurement training in addition to corrosion and mechanical testing services.
No related download nodes