I-Rod is a strong, durable thermoplastic that prevents corrosion under pipe supports
Eliminate crevice corrosion at pipe supports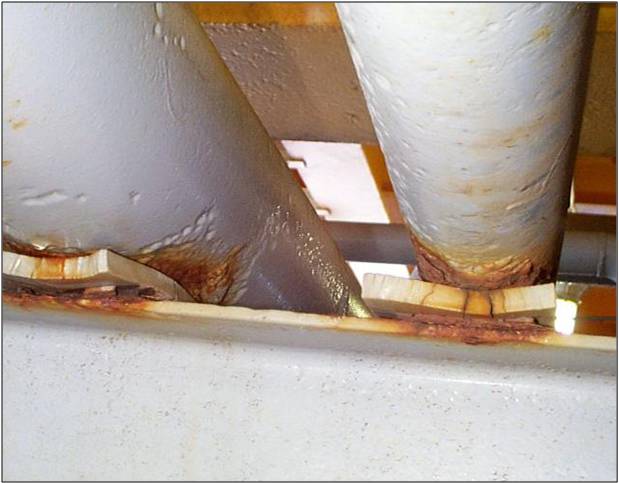 Conventional pipe support designs trap water, which soon leads to corrosion that can eventually cause pipe failure.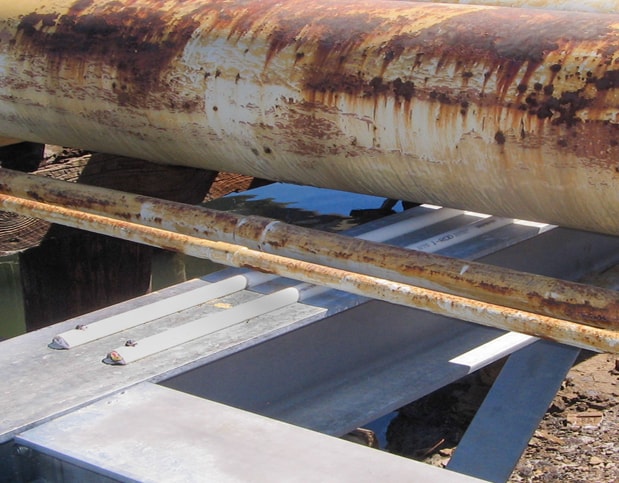 I-Rod® material installed along a beam support. There has never been a reported pipe failure at a pipe support when I-Rod® was used.
I-Rod® vs other plastics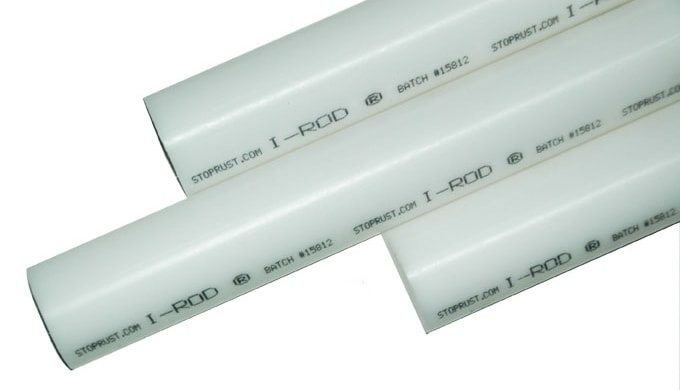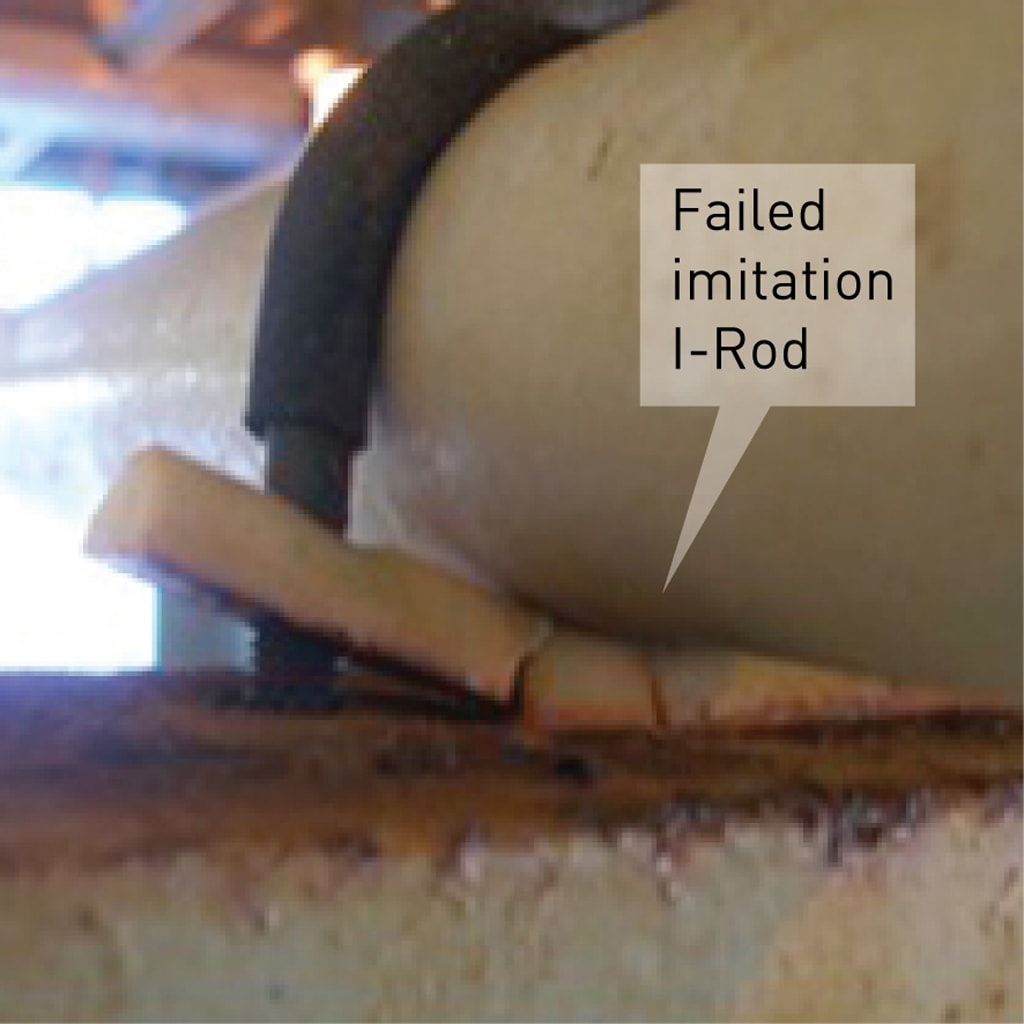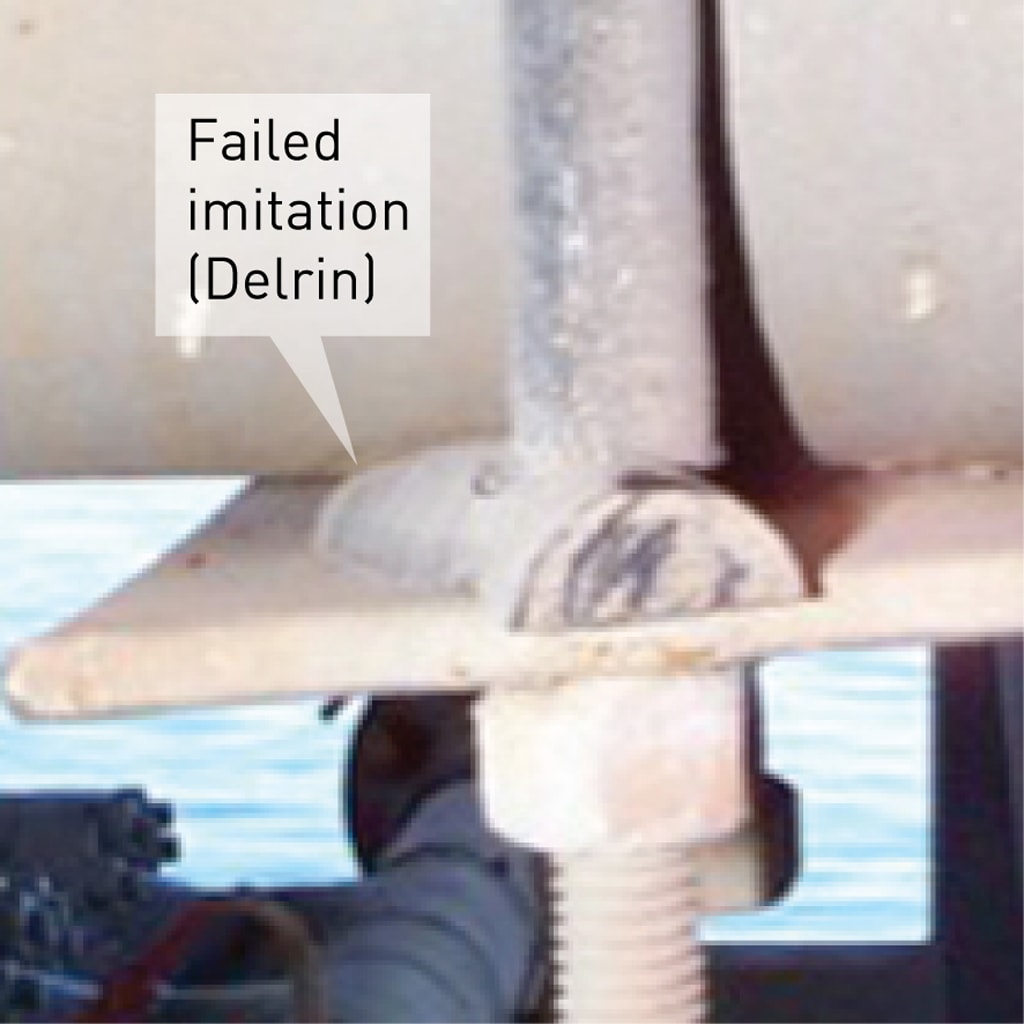 IMITATIONS AND ALTERNATIVES
I-Rod® material is extremely durable. It can support enormous amounts of weight. While conducting offshore inspections, our technicians routinely discover imitations of I-Rod® that have broken or crushed, leaving pipes dangerously unprotected. Usually, these are low-grade imitations, but some use high-quality materials (Delrin and Teflon for example) with the incorrect material properties.
Key design points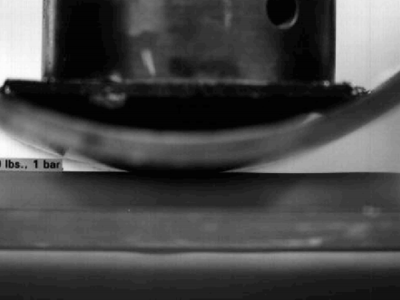 Strength
Lab tests have confirmed that I-Rod® has excellent compressive strength and a very low friction coefficient.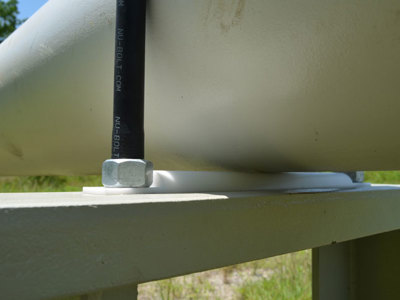 Inspection
I-Rod® provides an electrically isolated stand-off between pipe and supporting beam, allowing easy maintenance and inspection.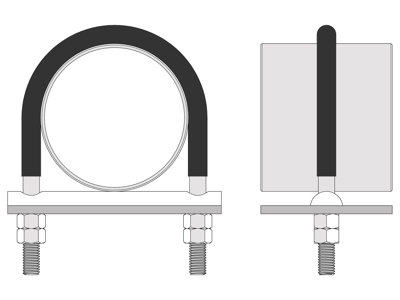 Half-round shape
I-Rod's half-round shape minimizes contact between the pipe and the support, eliminating moisture accumulation.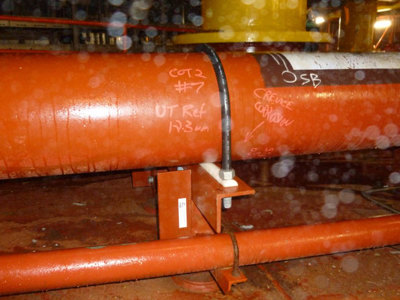 Extreme temperatures
I-Rod® is available in three different materials that collectively are rated to perform in temperatures ranging from -166° F to 480° F.
What is I-Rod®?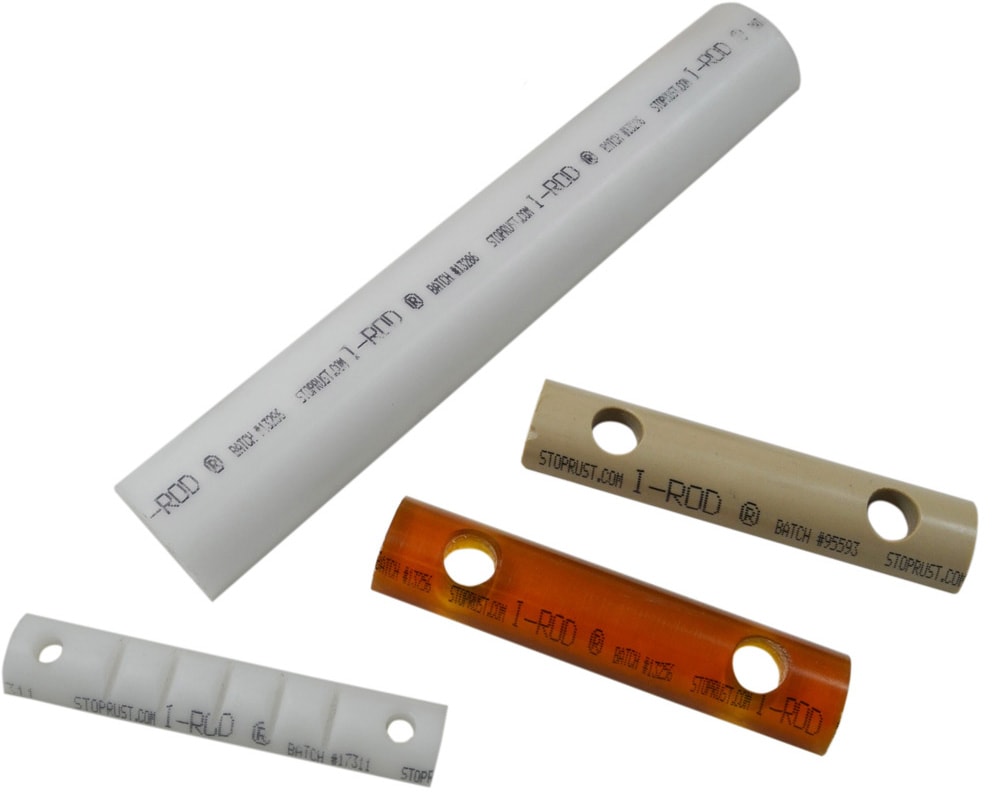 I-ROD® IS A SPECIAL TYPE OF PLASTIC
I-Rod® material has a high compressive strength and is subject to very little creep over time, so it can last up to 20 years in the field. The half-round I-Rod® material is supplied in lengths, or cut-and drilled to fit any size pipe U-bolt.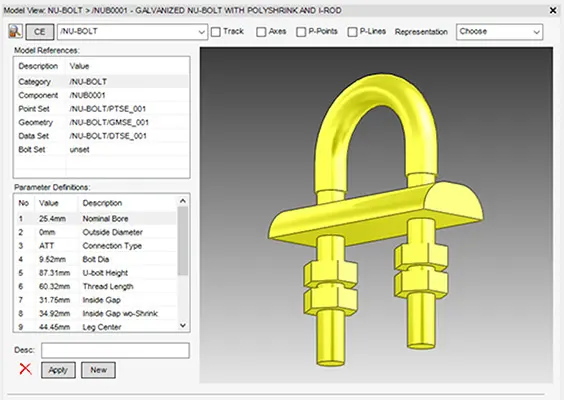 Download Nu-Bolt® 3-D CAD models
Download free CAD models of Nu-Bolt® assemblies for use in designing your next project. Hundreds of files in the most popular CAD formats are available.
How to order I-Rod®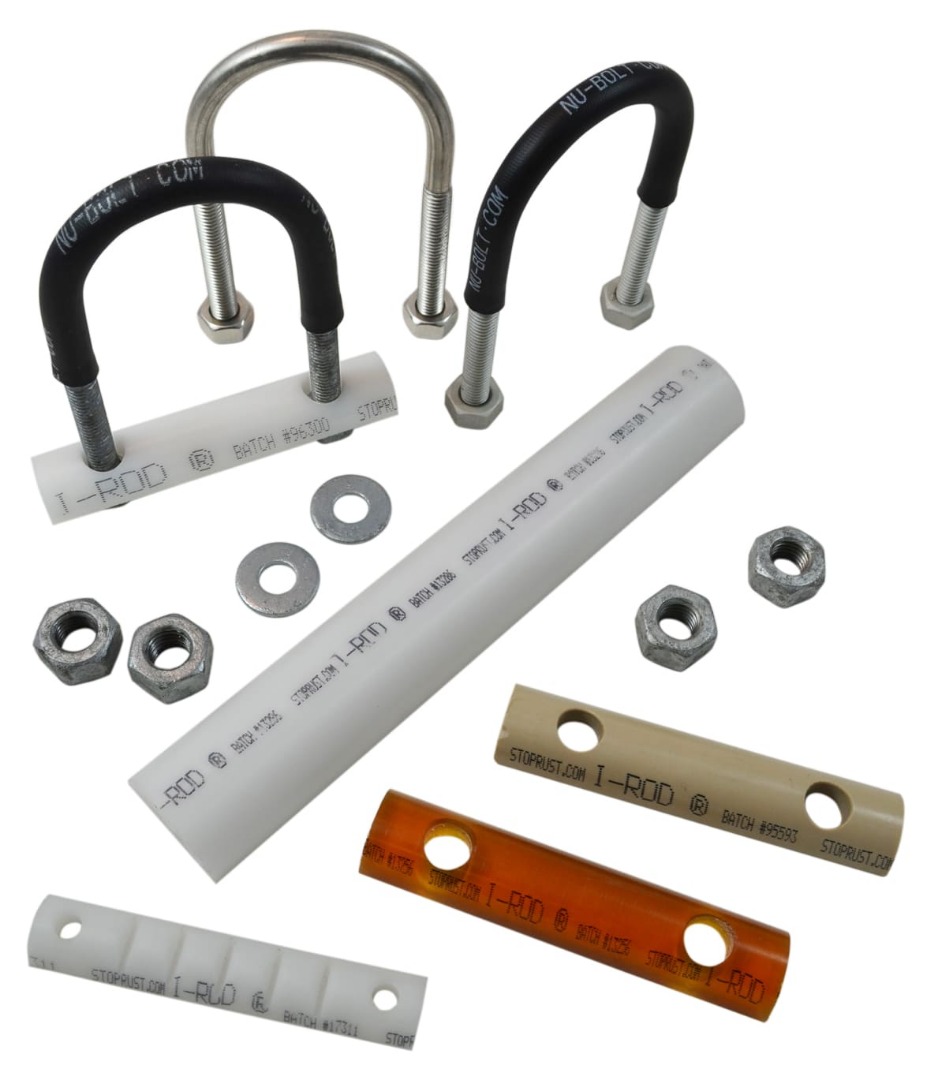 I-ROD® LENGTHS OR CUT AND DRILLED
I-Rod® is only available from Deepwater Corrosion Services and our licensed distributors and international resellers. I-Rod® material is sold in the following configurations:
> 5 ft or 10 ft lengths

> Cut and drilled for pipe U-bolts

> As a complete Nu-Bolt® assembly (with U-bolt, shrink, nuts)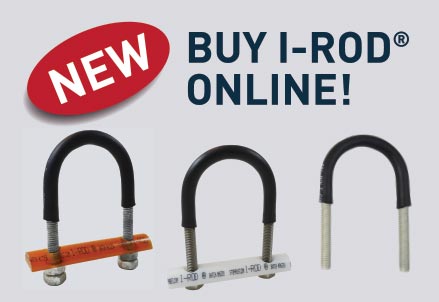 The I-Rod® online store is now open for business
The full line of I-Rod® products and accessories are now available at our new e-commerce site at I-Rod.com. All of our I-Rod® offerings, specs and downloads can be found in one place, along with convenient online ordering in the US and UK, with other regions coming soon.