Deepwater EU Opens New UK Facility
Adds 6,700 Sq Ft of Engineering and Manufacturing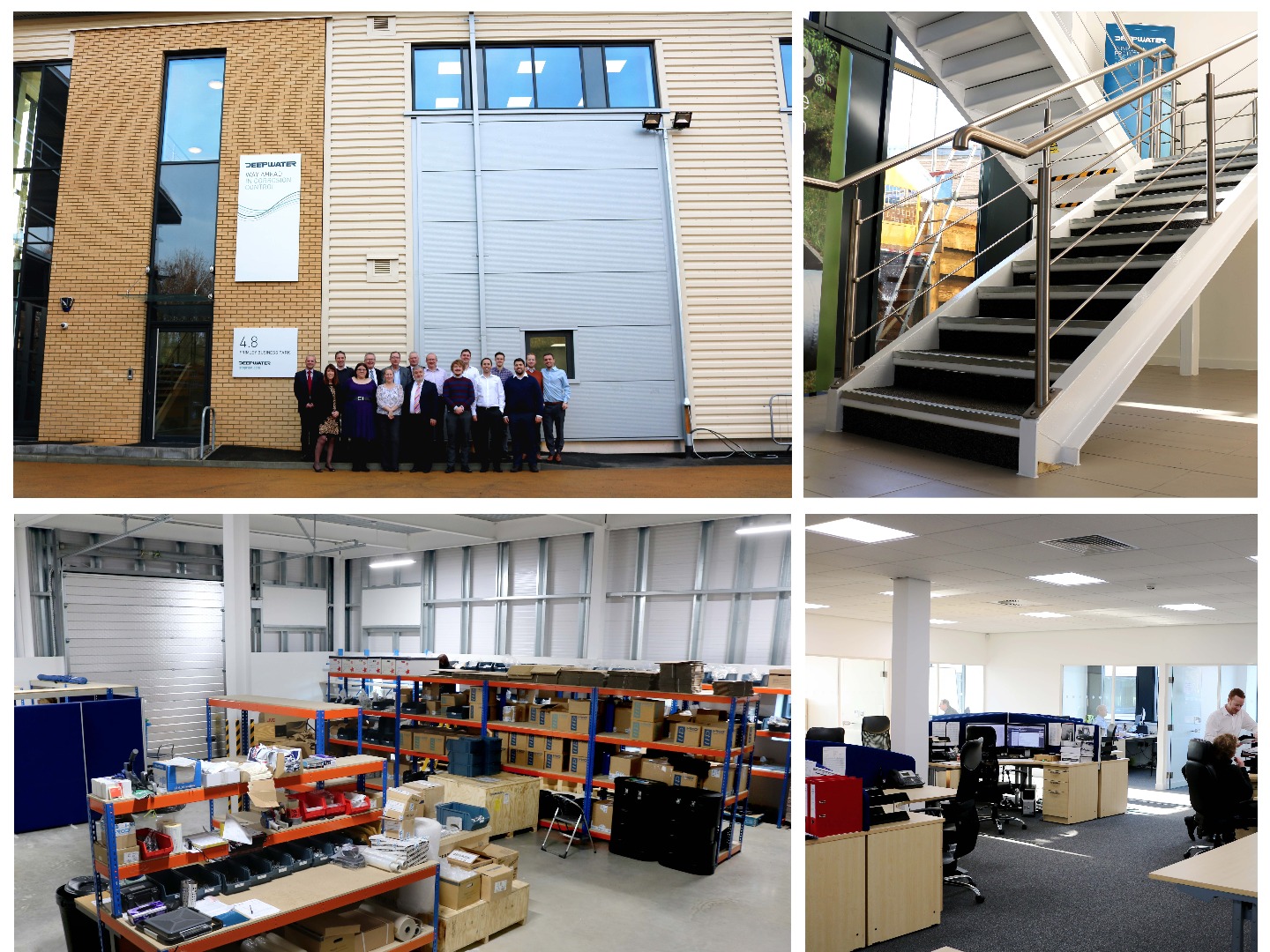 Frimley, Camberley, Surrey, United Kingdom (16 December 2016) - Deepwater EU LTD has formally begun operations within their new facility located in Frimley4 Business park.
Geoff Camm, Deepwater EU LTD General Manager has said:
"The major attraction is the 50/50 split of the building between office and warehouse. My staff and I are looking forward to the fantastic new facilities and a spacious working environment. The ground floor will be given over to our testing equipment in a laboratory area...upstairs, we'll have a large conference space. This unit gives us space to grow which is exciting. I'll be proud to host our senior colleagues from Texas here when they visit."
The facility will dramatically increase the production and engineering capabilities of Deepwater's UK operations, unifying them under one roof for increased efficiency for Deepwater and our clients. 
For more on Deepwater's international locations, click below.