Sepakat Deepwater Brunei Beach cleanup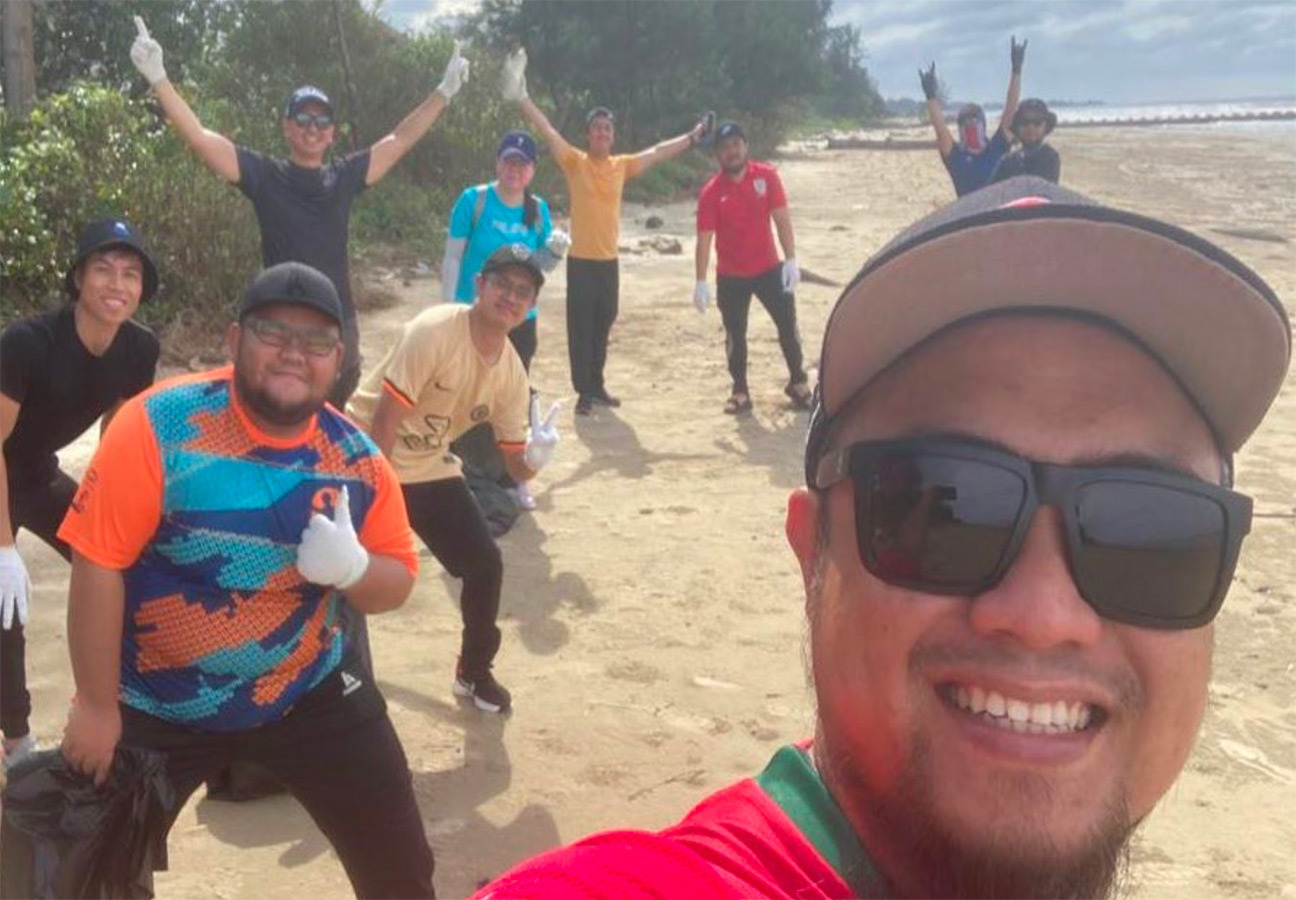 Yet another Sepakat beach cleanup
So, what could be more fun than spending a day on the beach? Nothing!
What could be more fun than spending a day picking up trash on the beach? Anything!
But that didn't stop our intrepid colleagues in Brunei; on 13th February 2023, Sepakat Energy Services Sdn Bhd conducted yet another rubbish cleanup campaign at Kuala Belait Beach as part of the company's Healthy Life Program (HLP) and Corporate Social Responsibility (CSR). In addition to practicing a sustainable lifestyle, the aim is also to contribute towards our environmental obligations and initiatives.
Participating in the event were 42 personnel comprising Sepakat Energy Services (SES), Sepakat Deepwater (SES- DW) and Sepakat Presserv (SES-PRS). Our colleagues cleared litter from a 1 km area of the Kuala Belait Beach and filled 51 bags of rubbish weighing 400kg. The trash included plastic bottles, general plastic waste (containers, detergent bottles, etc.) and other discarded items such as soda cans, torn carpet and the like.
The rubbish bags were later disposed of by a registered waste company under JASTRe, Syarikat Hj Yacob Tarudin Sdn Bhd.
To celebrate the company's achievements over the previous year, a prize presentation was conducted at the event, hosted by Deepwater. Pact of the Month for January won by Mohd Aszim. Meanwhile, Nairol Hamzah and Dayyan Idris were awarded Best Pact of the Year 2022 and Most Submitted Quality Pact respectively.