I-Rod® Pipe Supports
Prevent crevice corrosion at pipe supports
I-Rod® Product Family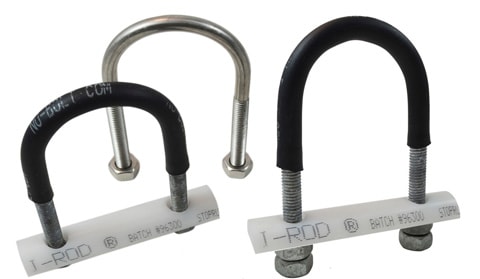 NU-BOLT ASSEMBLY 
The Nu-Bolt assembly consists of a U-bolt with polyshrink, four nuts and a cut-and-drilled piece of half-round I-Rod material. Available in sizes up to 42". 
Corrosion at pipe supports is Dangerous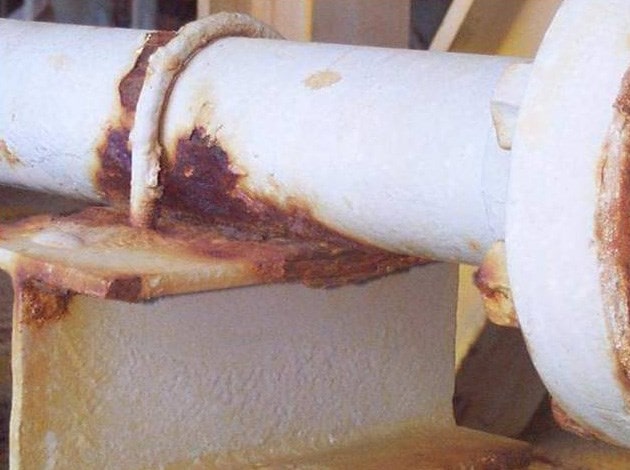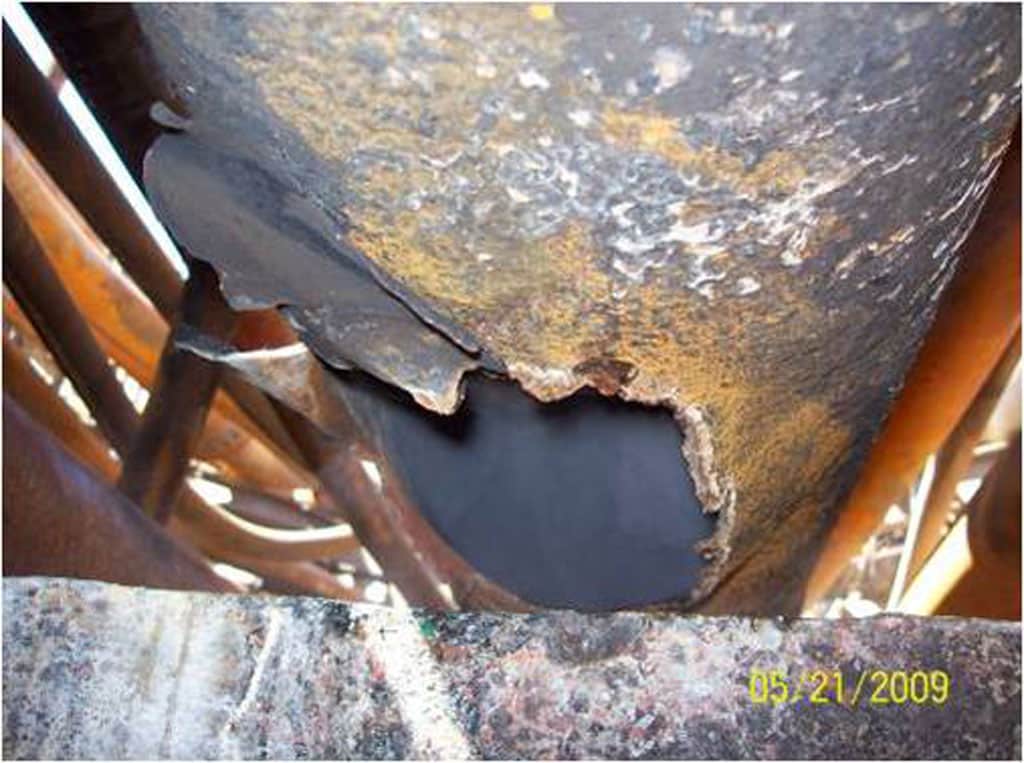 Pipe supports of all types are susceptible to crevice corrosion caused by water trapped in close contact with the pipe and its coating. 
Crevice corrosion is aggressive and can eat through the wall of a pipe very quickly, causing catastrophic failures.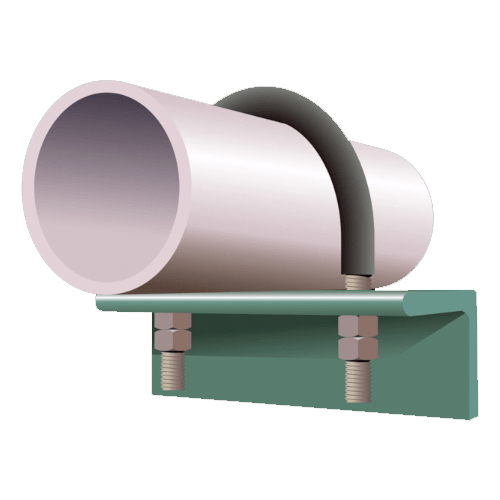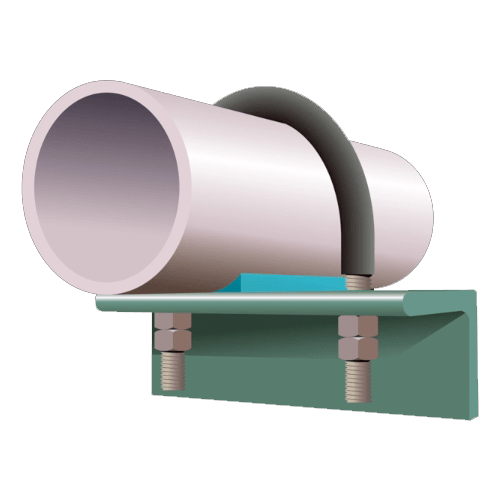 A FLAT SURFACE 
A pipe on a flat surface exposed to the elements is not properly protected against corrosion. There is no room for air to flow through.
A CREVICE FORMS
A crevice between pipe and support will trap water. Since the water cannot escape, it creates corrosion that rapidly causes wall loss.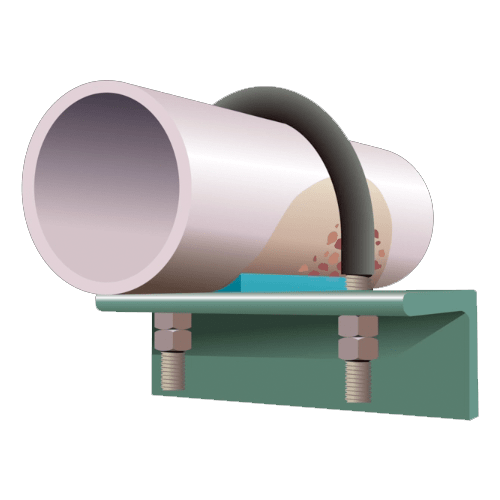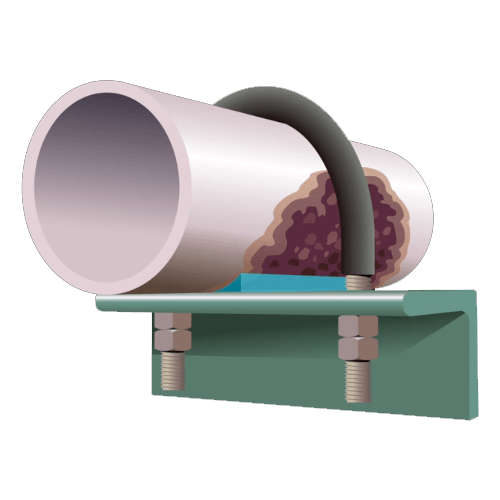 CORROSION BEGINS
The pattern of crevice corrosion is very recognizable as it spreads from the point of initial paint failure.
WALL LOSS
A growing crevice exacerbates the problem, and water cannot escape. Corrosion accelerates wall loss and causes dangerous leaks.
How do I-Rod supports work?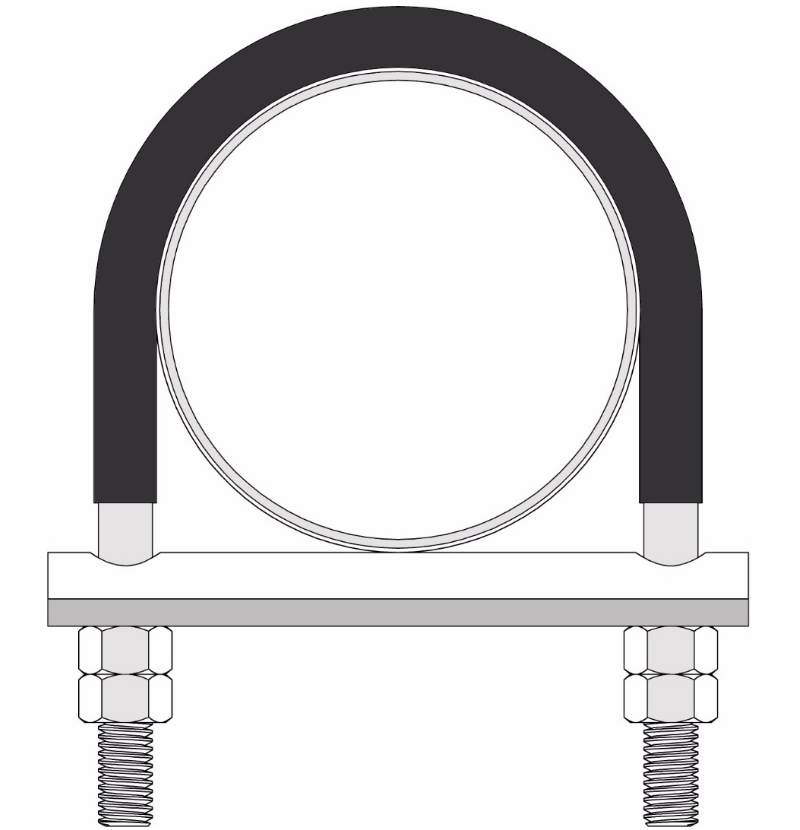 I-ROD MATERIAL SUPPORTS THE PIPE AND
ELIMINATES MOISTURE
The half round shape of the I-Rod against the round pipe minimizes the contact point.  I-Rod Material is water-shedding and exceptionally strong, so it can support the pipe without deforming or creeping over time, repelling moisture and protecting the pipe coating.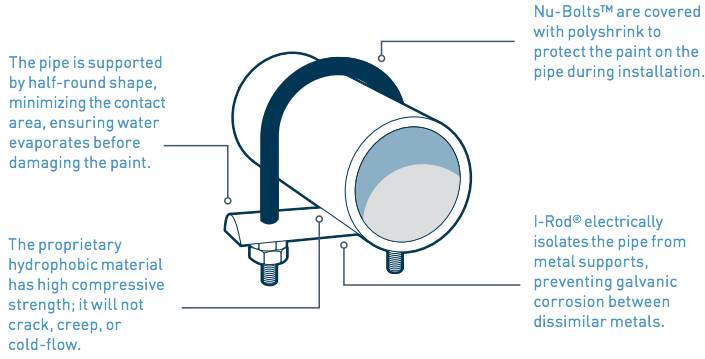 Beware of I-Rod Imitations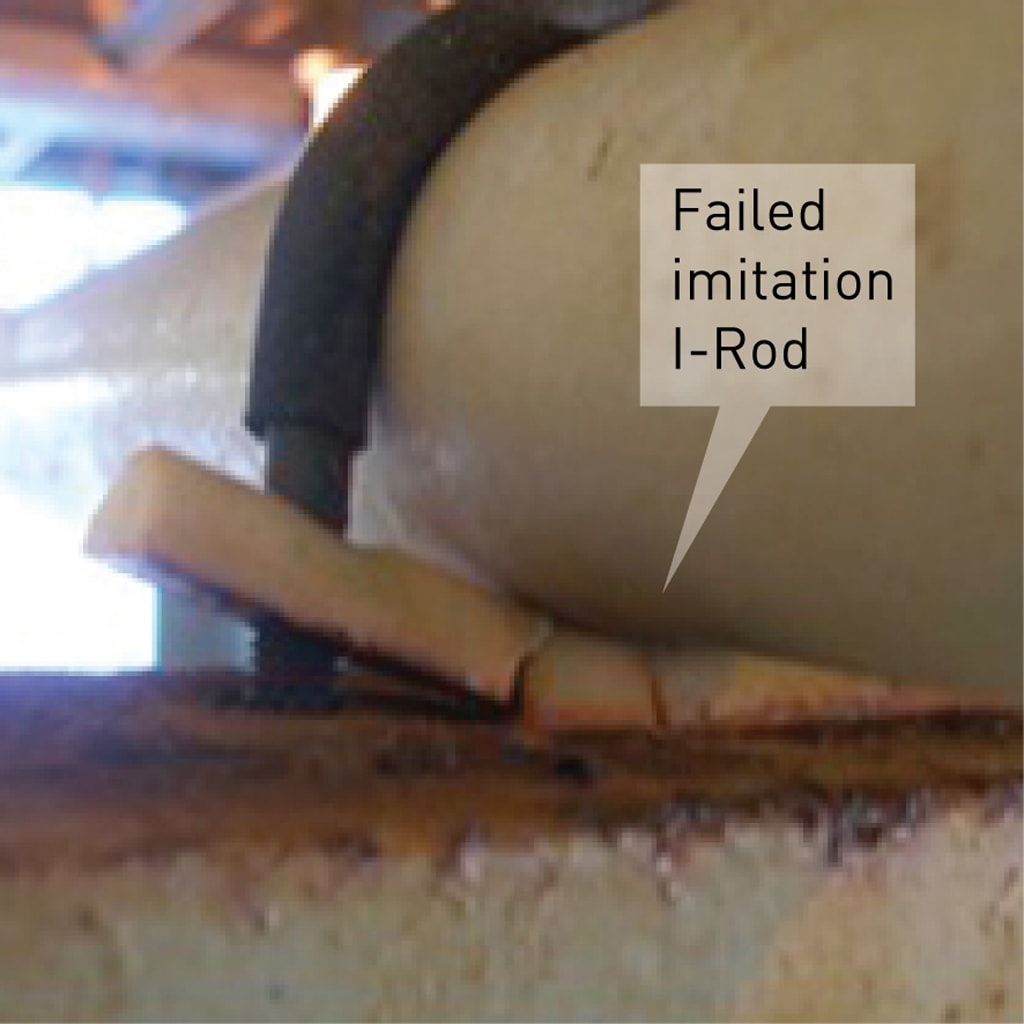 BROKEN AND CRUSHED IMITATIONS
I-Rod Material is extremely durable. It can support enormous amounts of weight. While conducting offshore inspections, our technicians routinely discover imitations of I-Rod that have broken or crushed, leaving pipes dangerously unprotected. Usually, these are low-grade imitations, but some use high-quality materials (Delrin and Teflon for example) with the incorrect material properties.
How to Order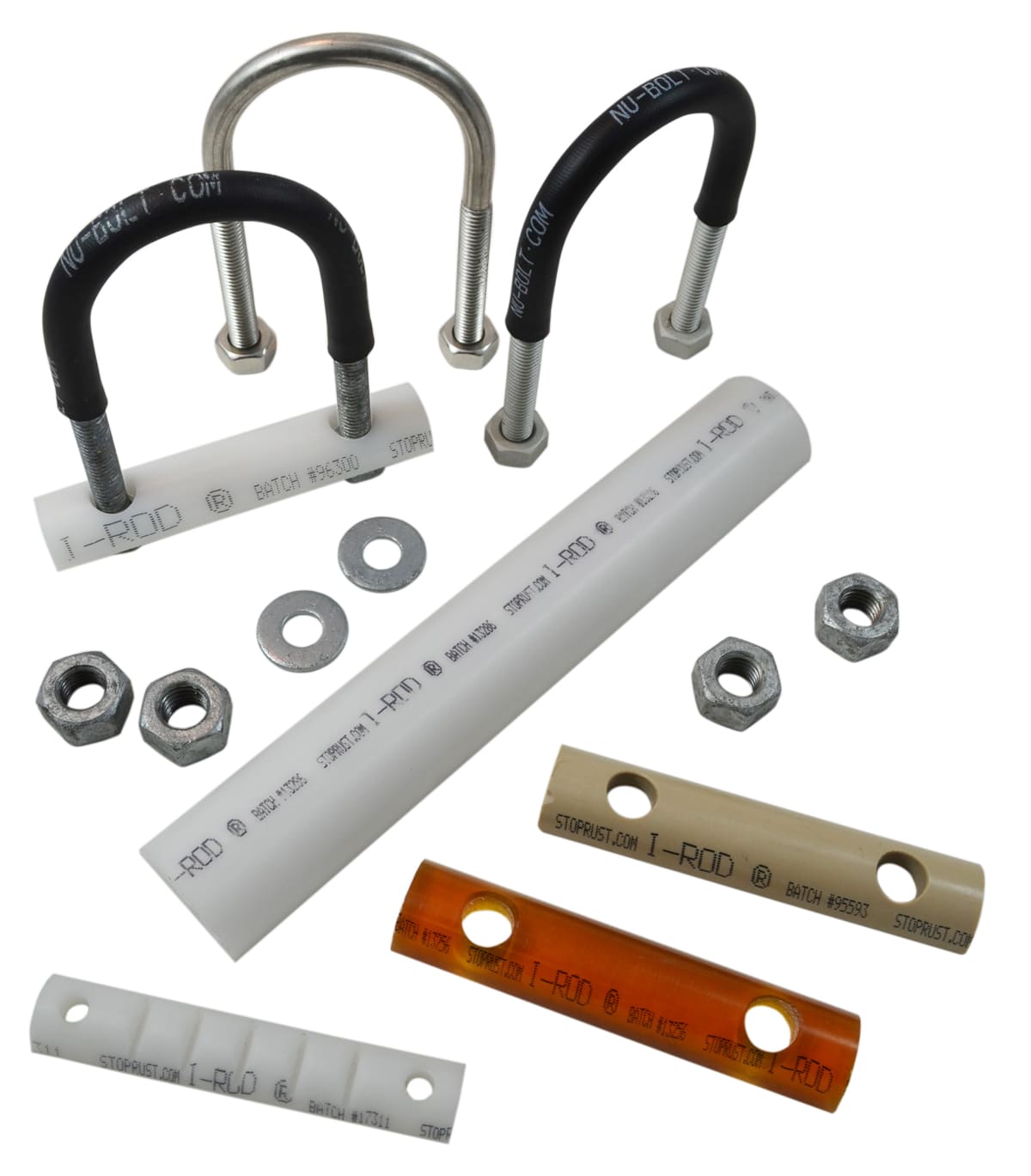 I-ROD MATERIAL, NU-BOLT AND MORE
I-Rod pipe supports are only available from Deepwater Corrosion Services and our licensed distributors and international resellers. If you would like a list of local distributors, please send us an email.