RetroSleds™ installed on two offshore pipelines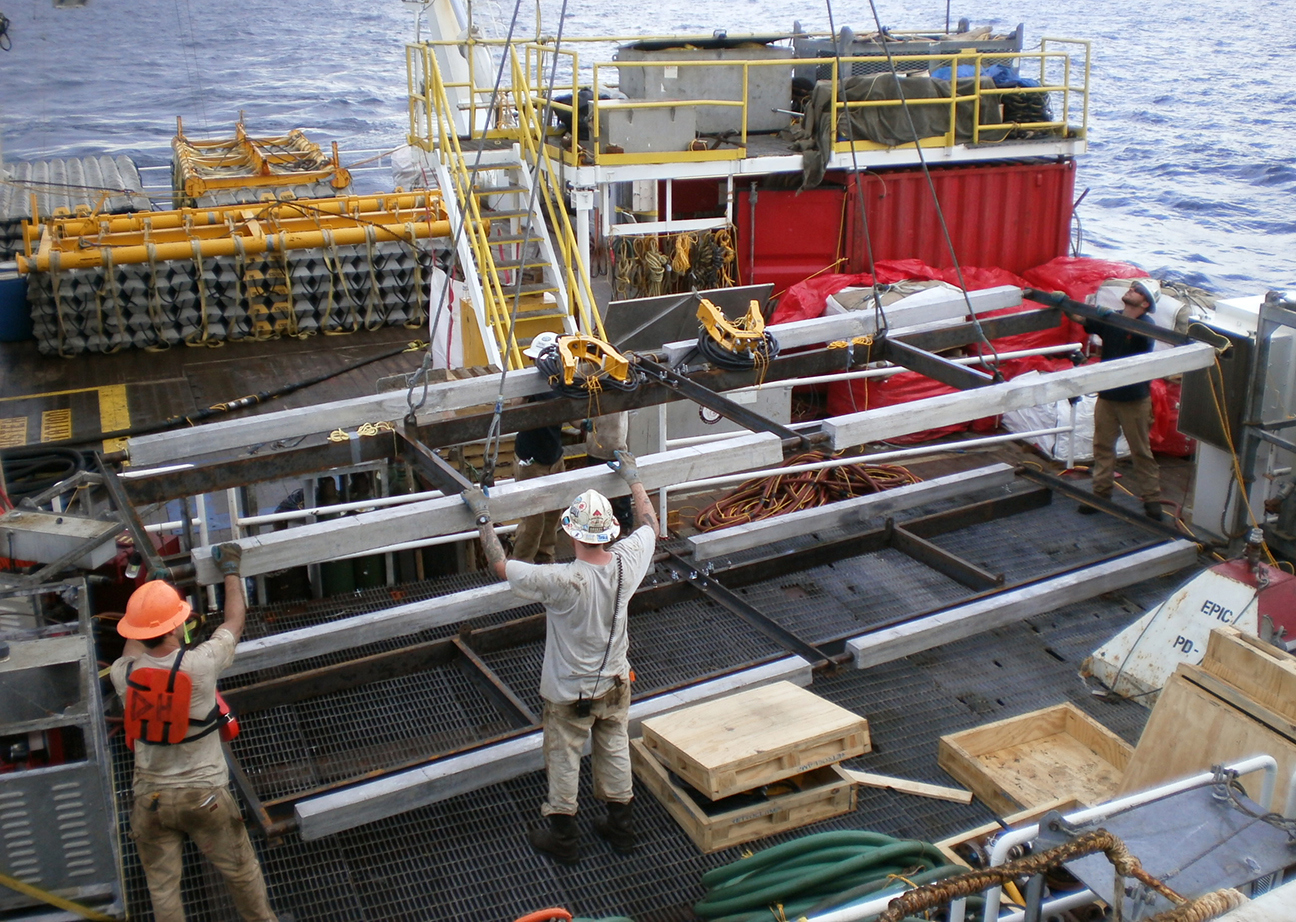 Deepwater installs RetroSleds™ to protect two offshore pipelines in the Gulf of Mexico
Deepwater was contracted to supply materials for the cathodic retrofit of two offshore pipelines and to send a technician aboard the work vessel to support the installation.
Materials installed on the 12" pipeline, which was at a depth of 210', included a 10-year RetroSled™ and two 16" RetroClamps™ designed to fit a 12" concrete weight coated pipe that measured 15.25". The 8" pipeline, at a depth of 220', required four 8" RetroClamps™ and two 10-year RetroSleds™.
A handheld multimeter was used to check the continuity between the RetroClamps™, dual tie-back cables and RetroSleds™ prior to installation, and a small section of concrete weight coating was removed from the 12" pipe where the RetroClamp's contact screw would be grounded.
After installing each RetroSled™, readings were taken from the clamps and adjacent pipeline by a diver using a Polatrak™ CP Gun to confirm continuity. The post-installation CP potentials indicated that the pipelines were well-protected by the RetroSleds™.
No related download nodes