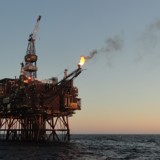 Project Review: Taqa North Cormorant
Impressed current anode retrofit on the North Cormorant platform

In the summer of 2015, Deepwater successfully installed an impressed current anode retrofit on the North Cormorant platform, using the RetroBuoy system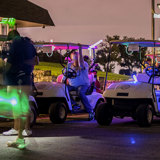 I-Rod's Night Golf Tournament 2015

Thanks to everyone who came out swinging at our Fourth Annual I-Rod Night Golf event on Friday, November 6, 2015. Despite some threatening skies, a week's postponement (and a few determined mosquitos), it went off amazingly well.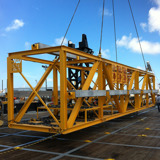 Deepwater installs self-monitored anode sled in the Gulf of Mexico

Deepwater Corrosion Services, Inc. provided a cathodic protection (CP) system for the Olympus TLP's wellheads and permanent guide bases (PGBs) installed in the Mississippi Canyon in the Gulf of Mexico (24 total PGBs). The RetroPod XL is an anode sled that was deployed from Oceaneering's ROV support vessel, the Ocean Alliance, and installed on the seabed in approximately 3,000 feet of water. This cathodic protection system, in conjunction with the existing PGB anodes, is designed to provide protection for 45 years.


Deepwater engineer assists car crash victims

Deepwater EU Ltd.'s Assistant Project Engineer Joel Evans was about 15 miles northeast of London on December 11 while driving to an offshore assignment when he witnessed a multi-vehicle accident just ahead of him. He immediately pulled over to help the people involved.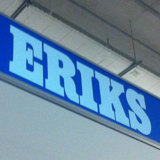 Deepwater adds distributor ERIKS, attends Technivent

Deepwater Corrosion Services has appointed ERIKS bv as the exclusive distributor for its I-Rod brand pipe-support products in the Benelux Region, which encompasses Belgium, the Netherlands and Luxembourg. ERIKS bv is a major supplier of valves, hoses, seals, plastic piping, instrumentation and a wide range of other products for industrial use. It's part of the ERIKS group of 60 companies offering mechanical engineering components, technology and logistics services in 25 countries.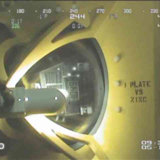 Deepwater SunStation System Proves Successful in 4300 FSW

The first-ever deployment of a SunStation CP critical monitoring system pre-installed onto a subsea tree was successfully interrogated last month by an Oceaneering Millennium ROV. The unit displays the cathodic protection potentials from permanent reference electrodes installed at two critical locations on a wet tree deployed to 4,300 FSW in the Gulf of Mexico (1,300 m).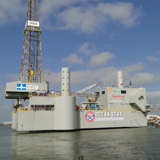 Deepwater helps to preserve two local marine antiques

Deepwater Corrosion has worked with other volunteer organizations to donate materials and labor to retrofit the external underwater steel corrosion control systems for two local marine assets which have been converted into public museums.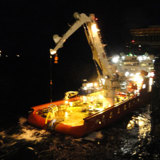 Nine RetroBuoys installed to protect four aging North Sea structures.

In 2010, Deepwater EU (a subsidiary of Deepwater Corrosion Services) successfully designed, deployed and commissioned nine (9) impressed current cathodic protection (ICCP) systems to four (4) fixed platforms located in the Forties Field, North Sea, UK. The 35-year-old platforms are 110 miles (180 km) east-northeast of Aberdeen in about 120 meters of seawater. The owners required a life-extension solution for the cathodic protection (CP) system to add at least 20 additional years of service for the aging structures. The engineering and design for the systems were carried out from our UK offices; systems were all manufactured in the UK.


Deepwater's EU Subsidiary Strengthens UK Cathodic Protection Design & Project Management Capabilities

Deepwater EU Ltd, the European subsidiary of the well-known Houston, Texas based offshore corrosion specialists Deepwater Corrosion Services Inc, have further enhanced their attack on the corrosion market by creating a cathodic protection design & project management centre on the University of Surrey Research Park in Guildford, UK.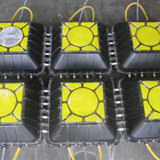 The CP Mat™ gets a new look, renamed RetroMat™

Deepwater is pleased to announce a new phase in the development of the CP Mat. With significant alterations, we are retiring the "CP Mat" branding and christening the new product range the RetroMat™. The new mat will still be relevant for all previous CP Mat applications, while providing many unique development opportunities in the future.