Sacrificial anode retrofit system for aging structures
Dual clamp-on anodes are designed to replace spent platform anodes on structural members.
A dual clamp-on is two full-size platform anodes welded to an attachment spacer with a contact tip built into the space. The assembly is lowered from the surface and divers position the anodes. Once they can get close, a U-bolt is used to secure the new anodes. After the U-bolt has been tightened, a pointed tip is threaded into contact with the structural member, creating electrical continuity and cathodic protection.
Applications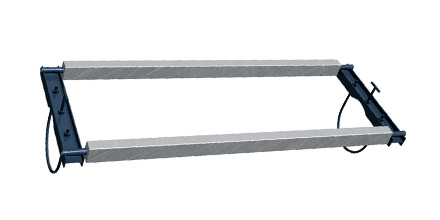 The dual clamp on anode was originally designed to replace one-for-one welding of individual replacement anodes.  It is used on the following assets:
> Offshore platforms
> Docks and jetties
Dual Clamp-on Anodes Gallery