Retropod XL™
Cathodic protection and monitoring for deep-water assets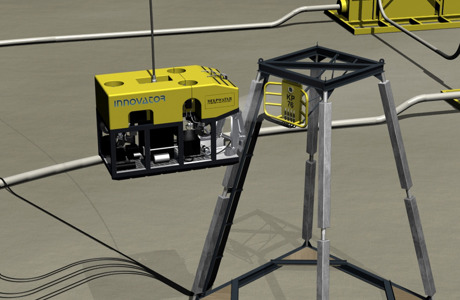 Our popular Retropod™ modular anode structure with on-board status monitoring.
The Smartpod system greatly simplifies deep water cathodic protection by combining our proven Retropod anode configuration with our Sunstation permanent monitoring system.
Each SmartPod can be configured to provide 20 years of cathodic protection to more than 25,000 square feet of coated steel. The pods can be quickly installed by work-class ROVs, and readings can be easily taken whenever an ROV is in the area. The readouts are powered by solar panels that are activated by the ROV's lights, and CP readings are captured via camera. There are no batteries or connections to the surface with this self-contained system.