Single-float impressed-current anode system for midsize structures
The most efficient ICCP retrofit available for mid-size structures.
A single float version of RetroBuoy™, our high-capacity impressed-current cathodic protection system, the RetroBuoy™ Junior is a modular impressed-current anode array rated at 150 Amperes for 20 years in its standard configuration.
The buoy's three anodes are held within a buoyant module stabilized on the sea floor by a SeaMat gravity base.
RetroBuoy™ Junior features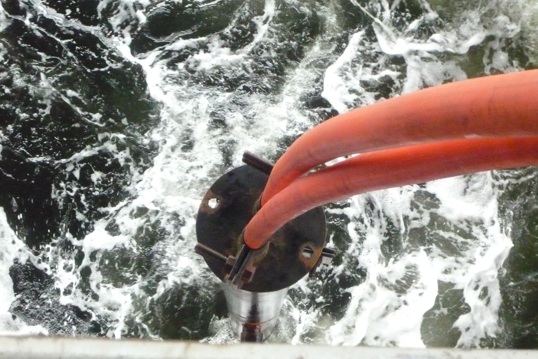 Current output
Each RetroBuoy™ junior can output up to 200 amps of cathodic protection current, enough to protect 30,000 sq. ft of steel.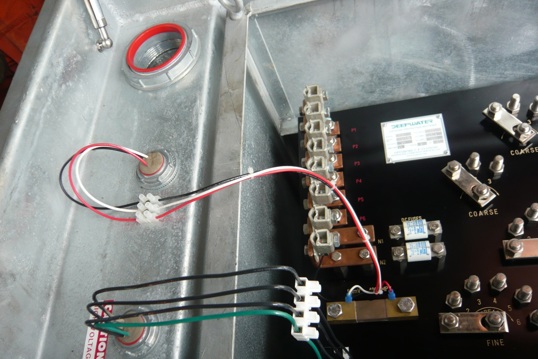 Transformer rectifier
Each rectifier is powered by a TR on the surface.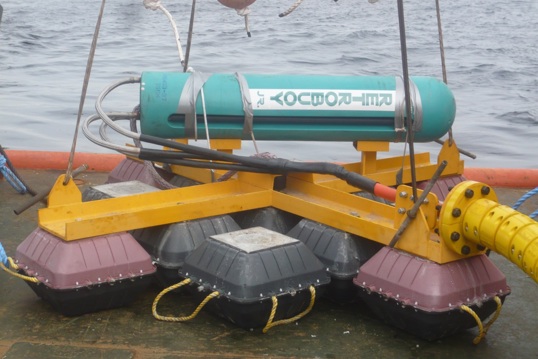 Anode float
The single anode float contains three mixed-metal oxide anodes.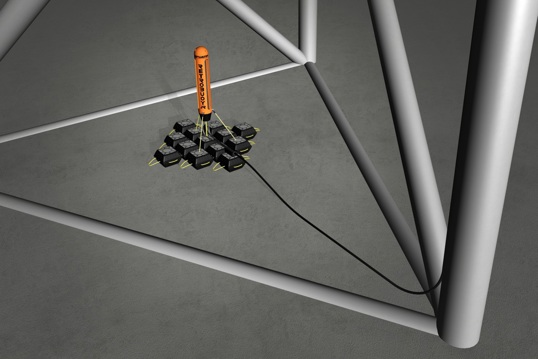 FLXMT base
The RetroBuoy™ Junior tether and junction box are secured to a FLXMAT base. FLXMAT is a concrete mattress system that adds ballast and compliance to accommodate strong currents or rough bottom conditions.
Specifications
ANODE ELEMENTS
Mixed metal oxide (MMO) activated titanium tubular 1.25 in x 48 in (31.75 x 1219 mm) – center compression connected. Anodes triple coated. Each RetroBuoy™ MkIV has 4 buoyancy modules each containing 3 MMO tubes.
BUOYANCY MODULES
PE injection molded shell / vacuum filled syntactic foam 36 lb./ft.3 (576 kg/m3) – Depth rating 1000 f.s.w. (305 meters). Four buoyancy modules provided per RetroBuoy MkIV. Overall dimensions: 12.75 in Ø x 60 in long (325 x 1524 mm).
TETHERS
1" Plasma 12 strand synthetic rope.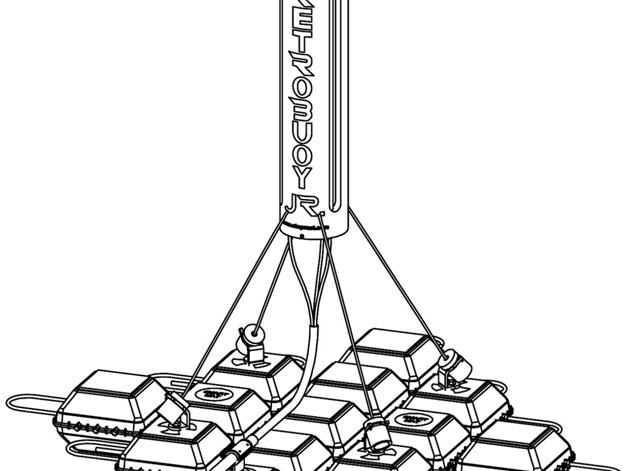 Key design factors
Mixed-metal-oxide-activated titanium electrodes allow the anode sled to be operated at a very high current output. Installing the electrode elements in buoyant modules ensures that they remain surrounded by clean seawater.
The FLXMAT base can be assembled locally in country to provide local content requirements. Based on bottom conditions, the FLXMAT can also be engineered to any shape and size. FLXMAT is a series of modular blocks which are filled with concrete on-site.
Routing the ICCP system cable can be done in a variety of ways depending on project needs. Our partnerships with key transformer / rectifier manufacturers in the US and UK allow us to provide complete systems in compliance with any local electrical requirements and safety codes.
Assembly of the FLXMAT base with local crews and concrete satisfies local content requirements.