Retrobuoy™ junior
Single float impressed current anode system for midsize structures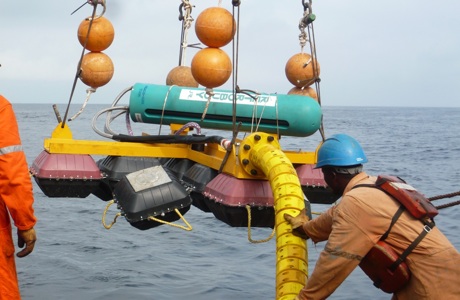 The most efficient ICCP retrofit available for mid-size structures. 
A single float version of Retrobuoy, our high-capacity impressed-current cathodic protection system, the Retrobuoy junior is a modular impressed-current anode array rated at 150 Amperes for 20 years in its standard configuration.
The buoy's three anodes are held within a buoyant module stabilized on the sea floor by a SeaMat gravity base.