Retractable suspended anode system for FPSO hulls
RetroSAM™ is a modular suspended impressed-current anode system for FPSOs rated at 150 Amperes for 15 years
The entire system can be deployed without any subsea intervention. The anode system is designed to be recovered during periods of foul weather. Cable termination to the anode cable is made via a re-enterable junction box. 
Video: RetroSAM™ installation
RetroSAM™ porches

Hang-off porch
The anode module is suspended from this porch during normal operations.

Recovery porch
A winch hoists the anode string onto a second porch during rough weather.
How RetroSAM™ is configured
The complete system configuration can be seen in this photo. The RetroSAM™ is suspended from the porch on the left, which is designed to hang a few meters from the hull of the FPSO to distribute CP current more evenly. In periods of foul weather. the RetroSAM™ anode can be hoisted onto the recovery porch on the right.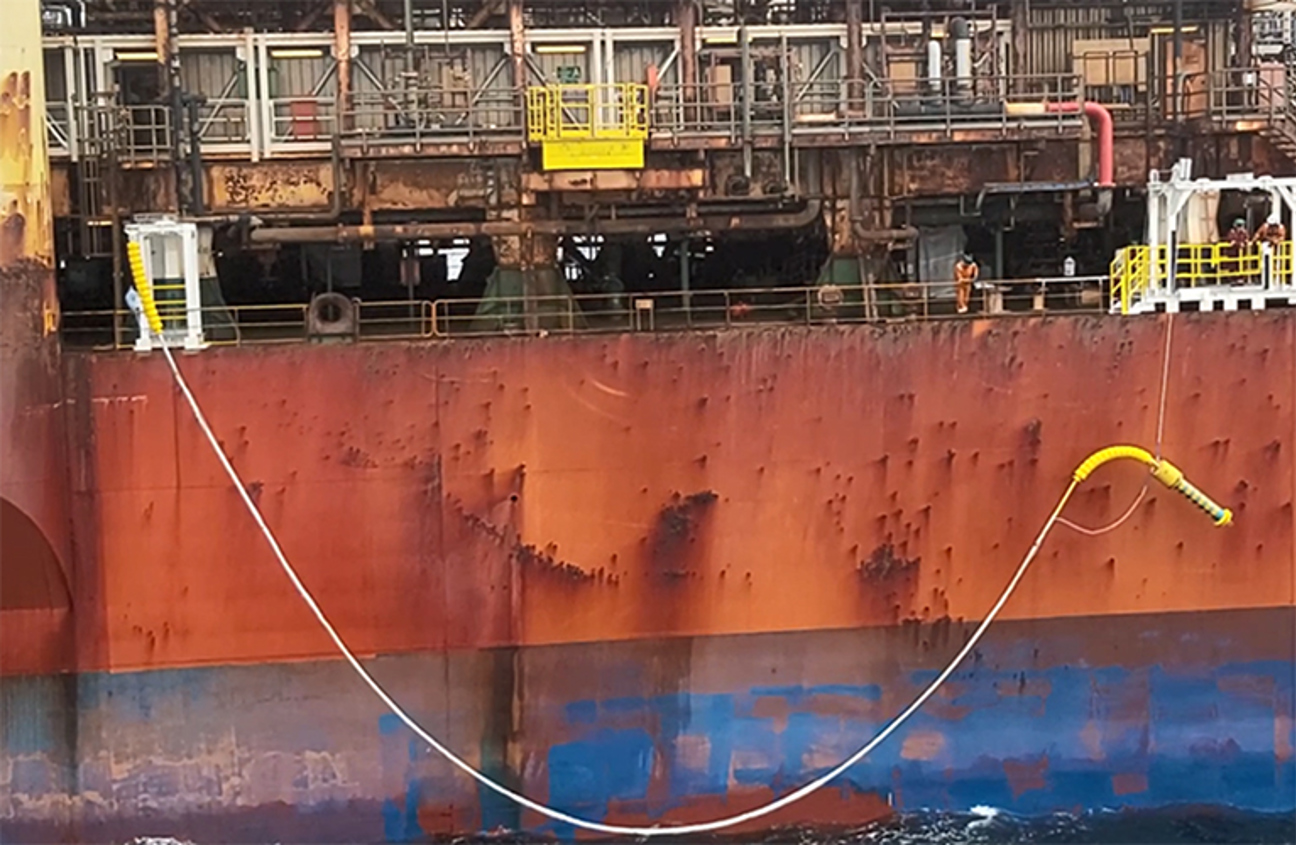 Key design points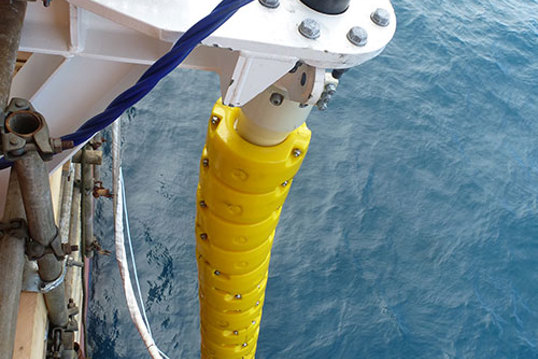 Anode location
By hanging the RetroSAM™ a few meters from the hull, the cathodic protection current is distributed more evenly. Closely mounted hull anode systems can cause hydrogen cracking with converted ships.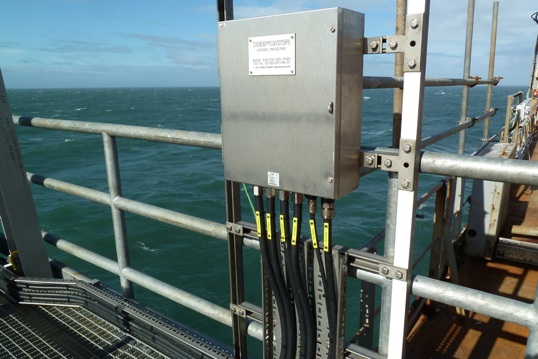 150 amps
RetroSAM™ can deliver 150 amps of cathodic protection current, enough to protect one quarter of an average FPSO hull.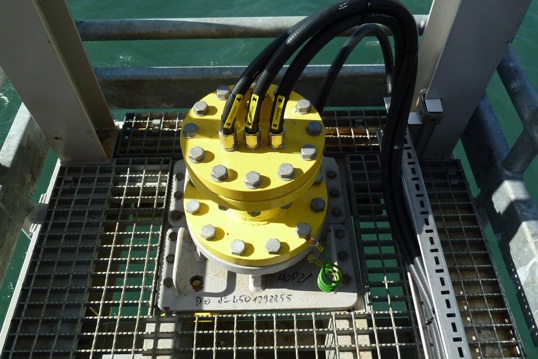 Topside installation
RetroSAM™ requires no subsea intervention during the installation. Once the porch is installed on the deck, the anode module itself takes less than one hour to install.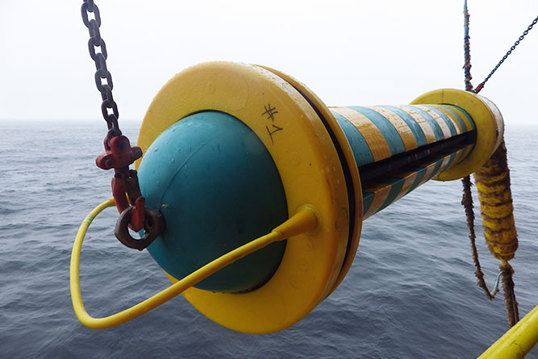 Replaceable tether
In the right conditions, the RetroSAM™ can deliver 10 years of cathodic protection. After that, replacing the suspended modules requires re-terminating the cable into a new SAM.
No related download nodes